Which blankets are ideal for homeless people?
Friday, August 11, 2023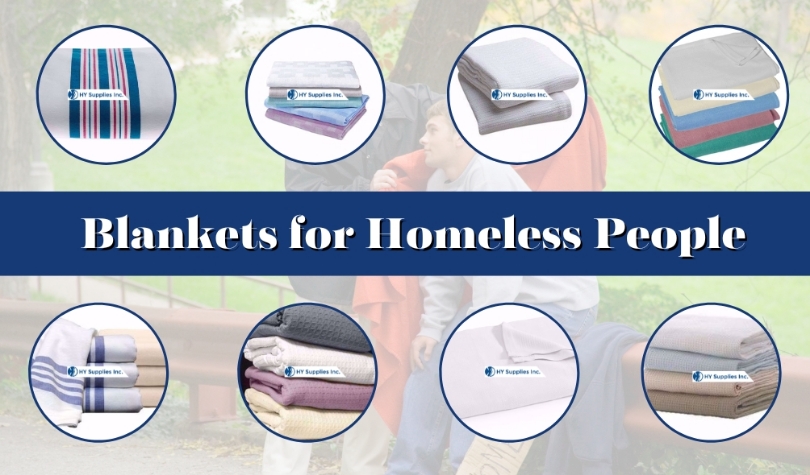 Homelessness is growing at an alarming rate in America due to the following factors: high standard of living, loss of jobs, natural calamities, and demand for affordable houses. Giving blankets to homeless people is the ideal way to serve poor community people. Poor community people suffer a lot during the winter season during rainy periods and cool nights. It is difficult for them to bear cold temperatures and extremely hot conditions without blankets.
Blankets for people experiencing homelessness will keep them warm during the cold climate since they have to sleep outdoors. So many reasons make the survival of homeless people difficult due to extreme weather conditions and natural disasters. It is the fundamental human duty to donate blankets to homeless shelters. By donating blankets, one can do something different in another's life by providing safety and security to homeless people. So, everyone must consider donating the products to protect the shelter's fewer people.
Warm blankets provide enough warm temperatures to safeguard people experiencing homelessness from cold weather climates. Blankets chosen to provide for the homeless community should be easily clean, and they serve to withstand wear and tear after repeated washes. The homeless people use the blankets on the roadside, platforms, metro stations, and rugged mud areas. Blankets should be durable and it has the facility to clean easily with the hands so that the blankets will last long. Thermal blankets are the best option for people suffering from the shelter. Because most of the time, they have to stay outside and keep themselves warm with blankets. Most homeless people do not have laundry facilities to wash their clothes. Hence, providing blankets that can be easily cleaned with a bare hand is necessary.
A blanket cost may vary depending on the material, size, and style. Blankets made of cotton, fleece, and wool. Blankets made of polyester and acrylic material are considered less expensive than other materials. But they are durable and have more longevity. Many blankets were received from charities to donate to the homeless community, which is insufficient. Churches are donating blankets in bulk through their donation funds, and they are extending to support the purchase of blankets and donating to the shelter people.
Blankets can be donated in several possible ways. One can be from the local inhabitants who can donate to needy people. The next possible donors are churches and faith religious centers. Non-profit organizations and other volunteer service teams can make donations of blankets to the homeless community. Sometimes, donation programs are carried out by volunteers and non-governmental organizations to support the needs of homeless people by helping hands from all around the world.
To donate the blankets to needy people, please serve them on a holiday. By donating blankets, you are helping people experiencing homelessness, and your inner heart and feelings will be much better while helping others.