5 Features of Blankets for Hotels That Make Everyone Love It
Tuesday, May 10, 2022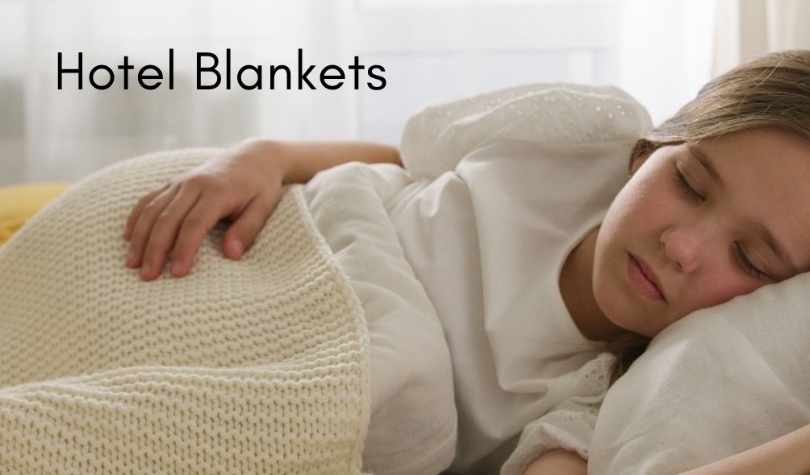 The warmth of a blanket has always been one of the most comforting sensations you can experience when sleeping. So why not help make your guests feel warm and welcome in your hotel with blankets as comfortable as they are beautiful? This blog look at 5 of the essential features of hotel blankets that appeal to your guests and give them a reason to embrace the hotel experience.
1. Blanket Softness
When it comes to blankets that can be used at hotels, it's essential to create a feeling of softness and comfort. To achieve a perfectly plush feel, you must consider two main things: the type of material and how the blanket is made and cut. In general, lightweight thermal blankets are the perfect choice for most hotels. These blankets are made from microfleece, which is very similar to cashmere.
2. Blanket Weight
The weight of your blankets should also be considered when designing them for your hotel. It's essential to pick the most appropriate weight for the season and your location. Consider the weather patterns in your area and the climate of the season. Ideally, blankets should always be medium weight when cold outside but lightweight in the summer months.
3. Blanket Colour
Blanket color plays a crucial factor in creating the look and feel of the hotel. When designing your blankets, there are four main types of colors you should keep in mind: neutral, cool, warm, or patterned. Creating a blanket color scheme that matches your hotel and enhances the overall design is essential. In addition, luxury hotel bedding can also be designed to tie in with the color scheme of your hotel.
4. Blanket Size
Hotel blankets are available in several sizes, from single to king size. The size you choose is dependent on the size of your bed, the size of your guests, and the seasonal activities in your area. Blankets should always be designed to fit your beds snugly but still be easy to pull up and tuck in. You may buy wholesale fleece blanket sets available in sizes ranging from single to king.
5. Blanket Durability
The durability of your hotel blankets is essential to maintain their look and feel and your guests' satisfaction. Consider factors like fabric and stitch count when designing your blankets for maximum durability. You should also pay close attention to how you wash them. All hotel blankets should be machine washable and dryable to allow maximum care and sanitation.
To sum up, blankets for hotels should always be chosen with care, primarily when featuring patterns and colors. When designing them, you want to keep their softness, weight, color, size, and durability in mind. These considerations help you create blankets that are both functional and soothing. Thus, every guest in your hotel feels at ease and can relax in a warm, welcoming environment.