How to pick perfect blankets for Hospital for better hygiene?
Tuesday, February 22, 2022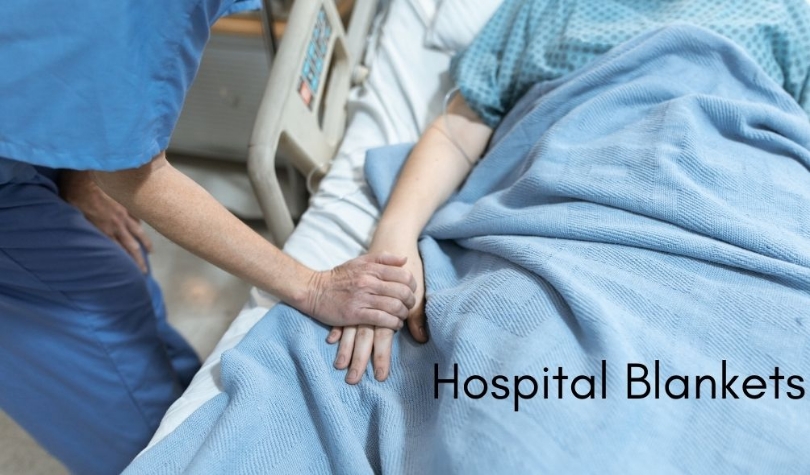 Hygiene is a major concern in hospitals across the globe. Lack of hygiene can spread infection and lead to further complications among the patients, which may lead to an extremely dire situation. This can be avoided when precaution and care are taken.
The hospital environment must be clean, and all the garments must be laundered and sanitized regularly, as they may be contaminated.
Maintaining Hospital blankets in a hygienic condition is extremely important, especially during this COVID-19 pandemic when we've witnessed how fast an infection can be transmitted.
With low immunity levels, patients are susceptible to catching infections faster and hence the blankets must be sterilized.
Traditionally, in hospitals woolen blankets were used, however, that has now been replaced with cotton leno weave hospital blankets structures which helps in reducing the risk of cross-infection. The yarns used typically provide durability and thermal characteristics which made it easy to wash and sterilize.
To maintain hygienic standards, a hospital blanket is sanitized and sterilized extremely often, and to withstand the entire process of industrial laundering, it is essential to keep some things in mind before picking up a hospital blanket.
Fabric – Typically, in the health care segment all the garments must be washed at a very high temperature to kill all the germs and bacteria that may exist on the surface or that have penetrated the layers of the garment. Fabrics like Cotton, wool, acrylic, fleece and Polyester blankets are available in the market. The fabric used must thus be resistant to the entire laundering process and ensure durability as well.
Disinfectants like hypochlorite are commonly used to disinfect the blankets, therefore care must be taken that the fabric should be able to withstand it.
Superior quality – The yarn used to make the blankets must be of exceptionally high quality to ensure strength and durability. The fabric should also be strong, if there is any solid excrement on the linen it needs to be scraped out before it is sent for the cleaning process.
Breathable – The weaves (open weave) should enhance breathability and ensure air circulation so that patients don't feel suffocated.
Usage – There are other specialty blankets like trauma blankets, hypothermia blankets, and various other specifically designed blankets. Based on your geographical location and requirement, one must keep in mind the ease of maintenance and hygiene before selecting a blanket.
Lightweight – The blankets must be lightweight and preferably thin, as the patients may find it difficult to handle heavy blankets. The thinner lightweight blankets are easier to launder and dry faster. Also, thicker, heavy hospital blankets like snag-free thermal blankets have various layers in them which provide spaces for bacteria to hide.
Appeal & comfort – The blankets must be soft and comfortable so that the patients feel more at ease. The blankets must also give a clean and crisp look.
There are various options to buy hospital blankets available in the market, one must be mindful about keeping hygiene as the priority and select among the best Hospital blanket for sale that meets their requirement. A simple blanket can go a long way to help reduce anxiety, it can also help people that suffer from insomnia and sleep disturbances. Procuring Hospital blankets wholesale will save cost and help in maintaining the hygiene throughout.