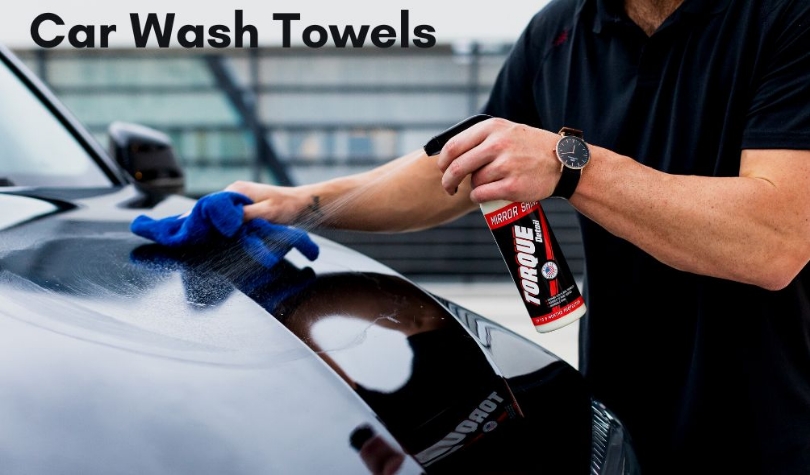 Fri, Sep 23, 2022
0
Why is it so essential to wash your car with Microfiber Towels?
To maintain the new car's shines, it is essential to wash your car regularly. Most often, we tend to ignore the kind of towels we use to wash our cars.
White terry towels for car washing have been extremely popular over the years; microfiber towels are quickly gaining popularity and are now considered one of the best car wash towels.
Let us look at the benefits microfiber towels provide in washing your car as compared to a regular car cleaning cloth:
Extremely effective - Microfiber is considered a magnet for dust and dirt. It does not even leave behind tiny strands of lint. When the fibers of a microfiber cloth brush against each other it creates a static charge which enhances their effectiveness, and hence it is considered a superior fabric for cleaning your car. Car wash towels typically just spread the dirt around. Microfiber towels also have four times the surface area of cotton towels of the same size.
Studies have shown that while traditional mops remove 30 percent of surface bacteria, microfiber towels can remove up to 99 percent of the surface bacteria.
Gentle – The fibers of a microfiber towel are incredibly tiny (approximately 1/100 the diameter of a human hair), which makes them highly gentle on the surface they are used. A typical towel to wash cars may generate scratches, but a microfiber towel is exceptionally soft.
Microfiber towels are generally made of different variations of polyester and polyamide blends. Higher the polyamide greater the softness, making it extremely gentle on the car's paint. Based on the surface of the car that you are washing, you can select an accurate microfiber towel. Automotive detailers know the blend that suits each surface – the painted surface, leather interior, windows, and windshields. They tend to purchase bulk car wash towels for each use and use auto detailing towels per their requirements.
Highly absorbent – Microfiber car wash towels can absorb multiple times their weight in water (typically eight times their weight), making them the ideal choice to dry vehicles. They also dry extremely quickly, reducing the chances of bacteria growing on their surface. Microfiber towels are thus considered the best towels for drying cars.
Cost-effective – Microfiber cloths are extremely durable and can sustain several washes before being worn -out. Also, microfiber is extremely effective in picking up the minutest particles of dirt without having to use any kind of chemical-based products, making it not only cost-effective but also providing a safer environment. Along with microfiber, you would need just a minimum quantity of accompanying soap/solution to wash the surface; just a few drops will give effective results.
Microfiber towels are available in a variety of sizes and shapes and also in a huge assortment of colors to suit your needs. Most of these clothes do not need any kind of chemicals or bleach to clean them and are also machine washable.