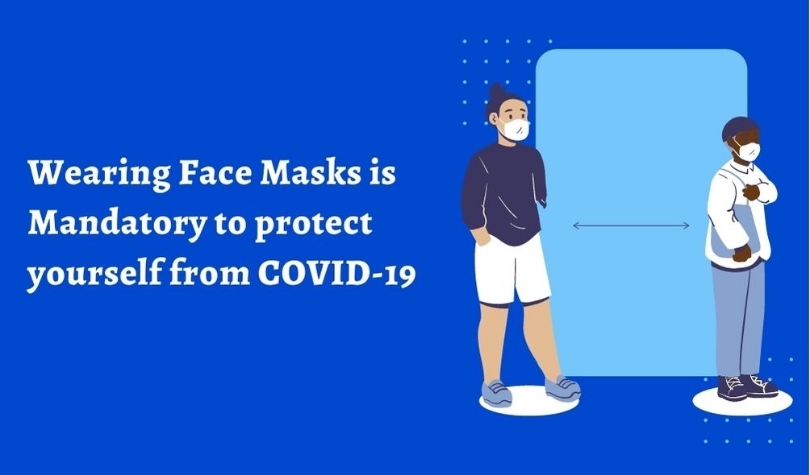 Tue, May 26, 2020
0
Do You Know Wearing Face Masks Will Protect Healthcare Professionals and Public from COVID-19?
In recent days, we are seeing how COVID - 19 cases are multiplying worldwide. To avoid or reduce the risk rate of transmission of microorganisms and fluids, professionals are suggesting the public and frontline fighters wear Reusable Face Masks.
Both Local Government and Public Healthcare Officials have been advised the people to wear masks in public while moving out to the grocery store or other walks out. If you're confused about the purpose and use of Face Masks? Read this article to get detailed knowledge about Medical Face Masks and its needs during this pandemic COVID – 19 situations.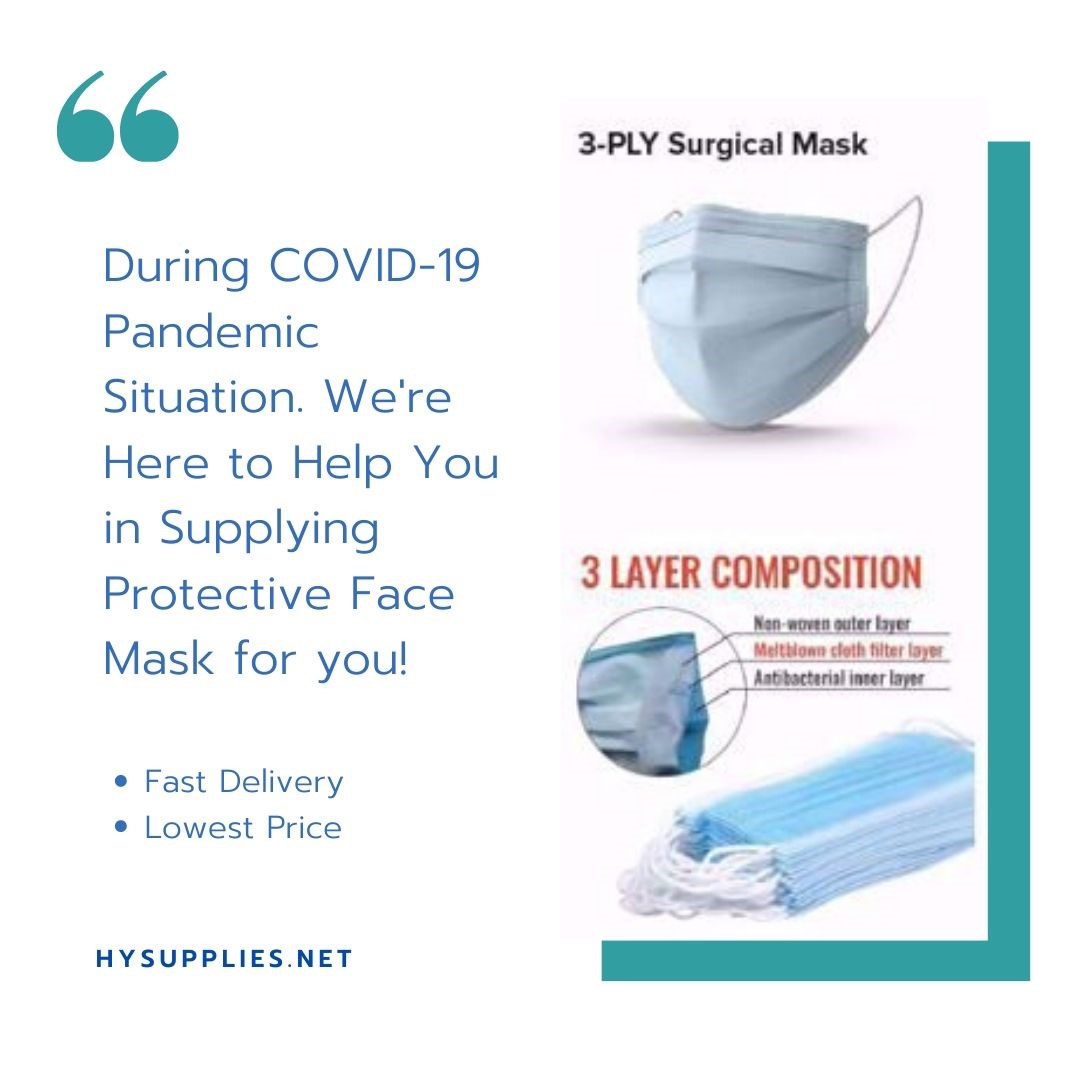 Figure 1: Face Mask for COVID - 19
When it comes to Masks: Usually masks are the object normally worn on the face for protection, performance on shows, or entertainment. But now it becomes a necessary factor to get protected from Novel Coronavirus. COVID - 19 can be spread through the tiny droplets when the affected people cough, sneeze or talk. Wearing a mask can reduce the droplet emitted and social distancing will reduce the risk of exposure. Finding Quality and Proper Face Masks plays a key role.
Factors determining the effectiveness of Medical Masks: Early use is required before the location is infected. The wearer must know the proper way to wear Protective Face Masks. The loose fit will allow the infectious particles inside and cause illness, so proper fit is a must. Make sure your hands are hygiene before wearing masks, unhygienic will leads to the transmission of liquid particles to the wearer. Frequent use of the mask is advisable.
Face Mask Wholesale
Vast Collection of Masks: In the marketplace, we can find a huge collection of masks in these situations. Some of them are KN95 Respirator Masks, Surgical or Medical Masks, Elastic Loop Masks, Fluid Proof Masks, and Homemade Masks.
KN95 Respirator Masks are specially designed with the tight seal around the mouth and nose which prevent outgoing/incoming droplets, airborne particles. These masks are a vital component of Personal Protective Equipment (PPE), and ideal for Healthcare professionals who are having close contact with sick people during this COVID - 19 situations. HY Supplies is one of the largest manufacturers and suppliers of KN95 Masks at the lowest price.
Surgical or Medical Face Masks is loosely fit, soft, pleated in mouth and nose which can even prevent the spread of infections among healthcare workers or healthy people. It is designed to protect the environment from the wearer. To reduce the risk of spread, it is highly advisable to stay at home and maintain social distancing.
Elastic Loop Masks are looser fitting, which covers the face by loops that go over each ear will protect others from any germs.
Fluid Proof Masks featured ties in the back, along with 3 piles (2 inner piles which are loosely woven broadcloth and 1 outside pile are made of 1 ply impervious knit polyester bonded with polyurethane coating) which can be washed and dries for reusable. These types of Masks are highly beneficial for day to day activities during COVID - 19.
Homemade Masks or Cloth Masks will reduce the spread of COVID – 19 but won't protect from aerosols. As per WHO recommendations, staying home, reducing unnecessary travel, and maintaining physical distancing is highly beneficial to society.
On the whole, even if we use KN95 Respiratory Masks, Surgical or Medical Masks, there is a possibility of getting infected if it is not fitted correctly or without optimum protection.