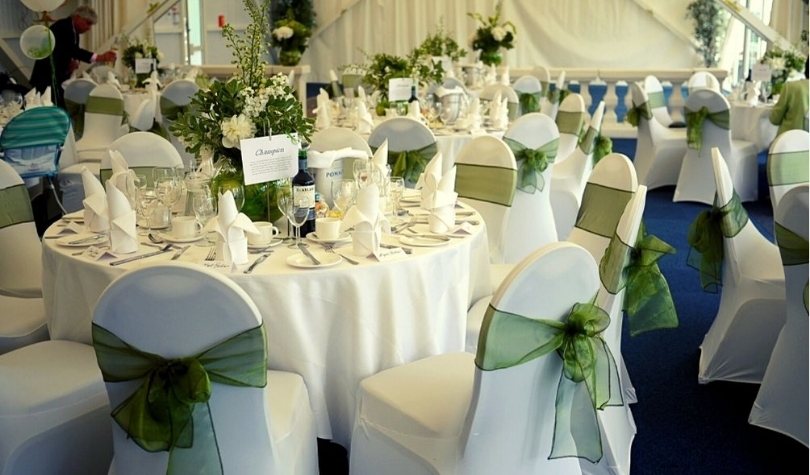 Thu, Feb 28, 2019
0
Enrich Your Hospitality with Table Linens
Table Linens can make a simple event into an extraordinary one in just a few seconds whether it's a birthday party, wedding, award functions, or company luncheon.
There are many choices of tablecloths like Plastic, Paper, or Linen. The plastic or Paper tablecloth is the least expensive but it creates more trash and bad for the eco-friendly environment. Normally, Table linens that are made of cotton and spun polyester will last as high as 300 washes and easy to wipe will give a luxurious feel and appearance.
Are you renting the table linen? Think twice before you do it again, because
Two or three times renting table linen = One time buying the table linen.
If you do not have the facilities to wash the table line yourself and would like to send it to industrial laundries to wash and clean, you still can buy and own the linen ask the laundries to just wash for you. This is called COG and we will talk later more in detail.
Mostly, Table linen is meant to cover the table from stained or starched and also added the advantage of decorating the table with our wide choice of fabric types and colors, gives vibrant look to the restaurant, hotels, motels, etc...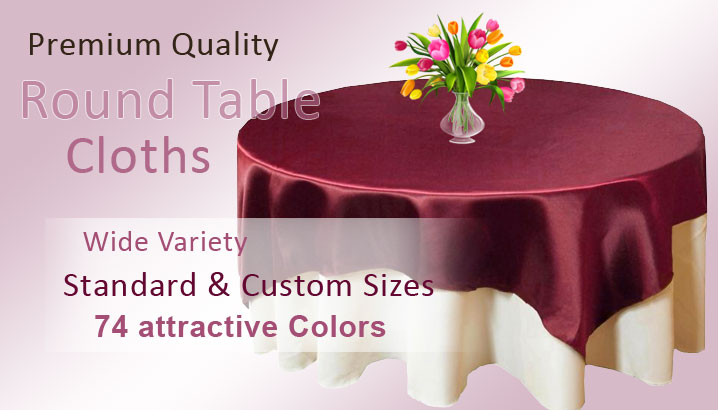 Choose for your Round tablecloth with fabric choices like Basic Polyester (74 colors), Spun Polyester (37 colors), Poly-Stripe (33 colors), Poly Check (7 colors), and Damask Melrose(6 colors). The sizes available are 60"R, 72"R, 84"R, 90"R, 96"R, 102"R, 108"R, 114"R, 120"R, 126"R, 132"R. (Seamless up to 132 Inch dia in Basic Polyester).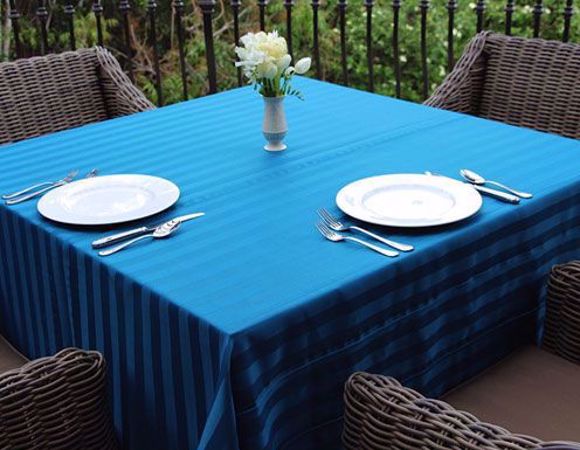 Try to use our variety of 100% polyester Square tablecloth in different colors especially poly stripe tablecloth which gives fabulous look to your guest.
If you aiming to impress your guest with Fitted Tablecloths in the right combination of color and texture made from the USA during their special occasion and events. Here you have various choices of spun ploy tablecloth that will not require ironing after each use and won't fade even after repeated washes.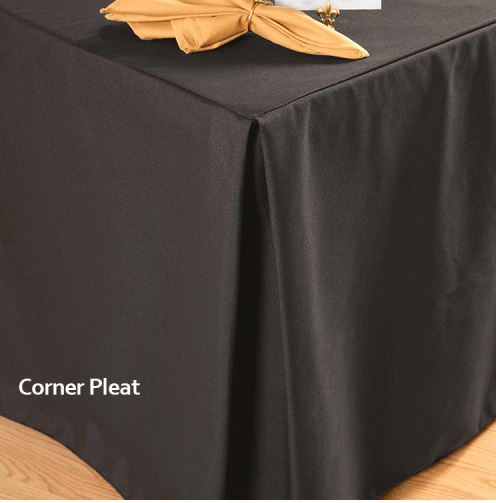 Selecting the color is also plays a vital role. i.e White is the popular color for formal dinner next comes ivory and half white. You may also use different colors(like Army green, burgundy, burnt orange, etc..) based on the decoration made on the table like napkins, flower vases, candles, and so on will highlight the look of the restaurant.
Here you can see the endless collection of tablecloths Crafted from the USA and premium imports to satisfy your customer.