Where to Purchase the Best Hospital Robes or Hospital Gowns?
Tuesday, August 1, 2023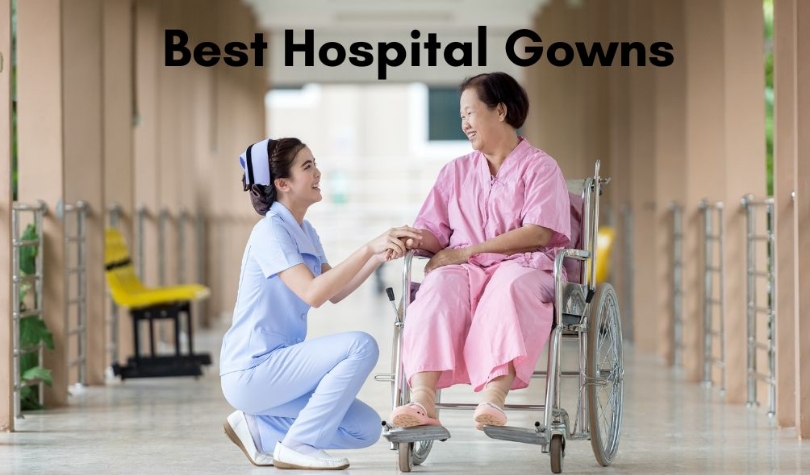 Hospital gowns or robes are useful during the pandemic season to safeguard professional health experts. Doctors and nurses have to wear gowns 24/7 during the pandemic, preventing them and their families from spreading the COVID-19 virus. These gowns not only prevent the spread of the active coronavirus but also serve as a barrier to prevent their clothes from accidental blood and fluid splash, chemicals, and other stains. These gowns are not only recommended for doctors, nurses, and health experts.
Patients should wear it as a barrier to prevent the spread of viruses, bacteria, and other micro-organisms to their loved family members, relatives, and friends. The professional doctor and patient hospital gowns must be worn all day. These gowns should be adaptable and comfortable in all forms. Cotton or poly-cotton blends are ideal for patients for their comfort and durability. Hospital gowns are required for patients to feel cozy and warm.
Similarly, patients and doctors prefer full-back gowns for their full body coverage compared to other types of gowns. They are secured with ties at the backside of the gown. Most of the full-back gowns are of the open type at the backside. Full-back gowns are available as children's hospital gowns. They are available in all forms, sizes, and shapes for all types and age groups of patients.
Nursing hospital gowns are Vinyl-free PVC gowns and are eco-friendly textiles ideal for better facilities. Vinyl-free PVC emits no gas and is a better choice considering the quality of the gown for indoor air quality.
Split-back gowns are often used by bedridden patients who need medical attention. They are lightweight and breathable, which makes the patients comfortable to wear all around and those who have to spend extended periods in bed. Thermal gowns are used by patients who cannot regulate their body temperature. They have thermal and insulating material and built-in heating pads to regulate the body temperature.
Pediatric gowns are designed especially for kids and adults who are smaller. Isolation gowns are worn by those who have prolonged quarantine periods. They are designed to prevent the spread of diseases, infections, and other illnesses from others. Disposable gowns are often made of lightweight fabric and breathable; they are disposed of immediately due to their high chance of contamination. These gowns are flame- and water-resistant. Incontinence gowns are designed for those who have uncontrolled bladder during the treatment. They are better absorbent materials with flame- and water-repellant features.
Bariatric gowns are designed for people who are overweight and require oversize for comfortable wear. Reusable gowns are designed to wear multiple times they are more durable and environmentally friendly.