Top Blankets to keep your Massage Table Neat
Monday, March 14, 2022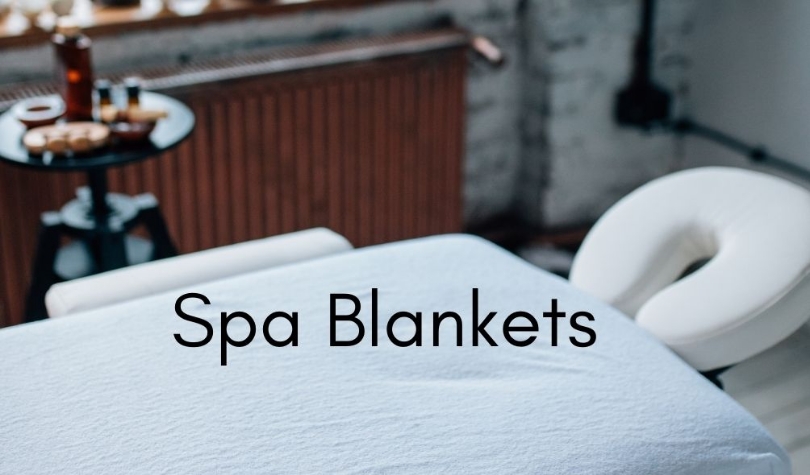 Spa blankets are one of the essential elements when it comes to keeping massage tables neat. They give not only good quality of warmth but also enhance customer satisfaction. Many massage therapists cover their tables with a spa blanket. In addition, there is a practice in large spas to minimize their laundry by using a top blanket.
Top spa blankets for massage tables make the room comfy and are suitable for aesthetics. They can retain the heat helping the massage provider let the client feel warm throughout the session. In addition, a weighted spa bed blanket can act as an anxiety-reliever, thereby enhancing relaxation. Though the top blankets have minimal contact with the clients, their frequent laundering is essential for reducing potential cross-contamination and accumulation, if any, of allergens and oil.
Top spa blankets come in different fabrics, such as cotton spa blankets, polyester blankets, and quilted blankets. At HY Supplies, you can get superior quality spa bed blankets at wholesale prices in different colors and varieties, such as Oxford Herringbone Blankets, Oxford Jaipur Big Honeycomb Blankets, and Oxford Microplush Fleece Blankets. In addition, the spa bed blanket is available for different bed sizes, including double beds, full beds, queen-sized beds, and king-sized beds. For ideal massage therapy tables, the perfect size of the quilted blanket is 60*90.
Some of the types of spa bed blankets are listed as follows:
One of the widely used blankets during massage therapy is cotton thermal blankets. These include loosely woven and thicker yarn cotton that remains breathable to retain warmth for a more extended period. They are affordable and available in different colors. At the same time, their low point is that they can shrink and become snagged.
#2. Fleece Blankets
Fleece blankets are known for their softness. Their fluffiness and softness provide instant relaxation, thereby most preferred by massage therapists. However, too much laundering them may cause a slight shrinkage and wrinkles.
#3. Bamboo Blankets
If you want to bring softness and luxury spa blankets for massage tables, bamboo blankets are the ones you need. Since they don't have durable fiber, they should be handled and washed with care. Since they are prone to piling, more excellent care is all they need. If dried in a hot environment, they tend to shrink. They need to be tumbled on low or no heat to extend their life.
#4. Down Comforter Blankets
Down comforter blankets, also known as duvets are incredibly lush and cocooning. The downside is that these spa bed blankets are expensive and may cause an allergic reaction.
Key Takeaways
Top spa blankets are considered a fresh set of linens that provide relaxation and warmth during a massage session. However, some clients may find it chilly on the massage table. In this case, massage therapists may be asked to place a heavier blanket or even double the blanket. Overall, these spa blankets for massage tables can be a boon for both massage therapists and clients.