Vital Role of Isolation Gowns and Surgical Gowns
Wednesday, February 3, 2021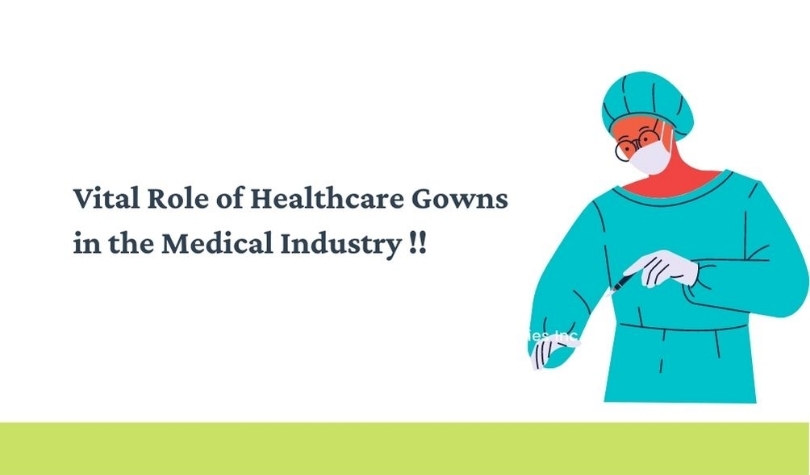 One among the Personal Protective Equipment (PPE) includes Isolation Gowns. The main purpose of Isolation Gown is to prevent the wearer from several infections due to contagious viruses, bacteria from liquid, and solid materials. These Gowns are specially designed to protect the clothes from moisture and soil in case of direct patient care. Gowns need not be sterilised always unless otherwise, it serves the purpose in an aseptic procedure like; central line insertion, operation theatre.
Gowns should be stored in a tidy area with wall-mounted storage units which should be cleaned regularly. Gowns ought to be changed accordingly to the needs of patient care.
Gowns must be disposed of properly and carefully avoiding the chance of touching the outer surface. The gown should be rolled like a ball before it is disposed to its respective waste receptacle. Decontamination of hands is necessary after the removal of Gowns and Gloves.
There are different types of Gowns available for different purposes such as Anti-Static Isolation Gowns, Surgical Gowns, Reusable isolation Gowns, Fluid Resistance Gowns, Barrier Gowns, Patient Gowns, and Hospital Gowns that are used in the Healthcare Industry.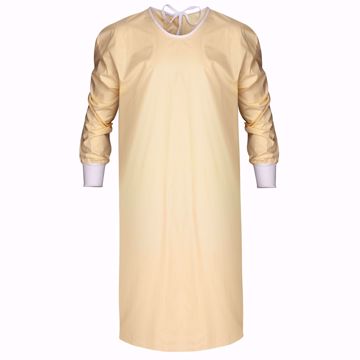 Anti – Static Isolation gowns are made of polypropylene, polyester, or polyethylene which are anti-static, dustproof, breathable, and washable that is commonly used in hospitals. This type of Disposable protective equipment is used by the clinical staff to manage Class A infectious diseases.
Disposable Isolation gowns are to be discarded after a single use. They are constructed with non-woven materials. This will prevent liquid penetration such as plastic films. Such isolation gowns are manufactured using synthetic fibers.
The protective gown must have liquid barrier function, flame retardant, and anti-static properties which help in breaking strength, elongation at break, filtration Efficiency, and other requirements. Protective Gowns can prevent and isolate dust, particle, alcohol, blood, bacteria, and virus invasion. Used for food processing and handling, medical, surgical, pharmaceutical, protective, laboratorial, catering, and industrial sectors. Used by workers in hospitals, electronic workplaces, catering, and food processing workshops.
Surgical Gowns are Class II medical devices according to the regulation of the FDA. Surgical gowns are used by healthcare personnel while handling surgical procedures to protect both the healthcare personnel and the patient from the transmission of microorganisms and body fluids. Surgical gowns are segregated based on risk levels from 1-4. Surgical gowns are always labeled.
A surgical gown is made out of non-woven fabric which acts as a protective barrier for anti-bacterial performance for liquid. Even the cotton gowns can block some micro-organisms but there is a chance of pathogenic bacteria penetration through the gown in the form of liquid. It loses its protective ability when contaminated with blood or moisture. When disposable surgical gowns are compared with isolation gowns, surgical gowns play a more vital role than isolation gowns.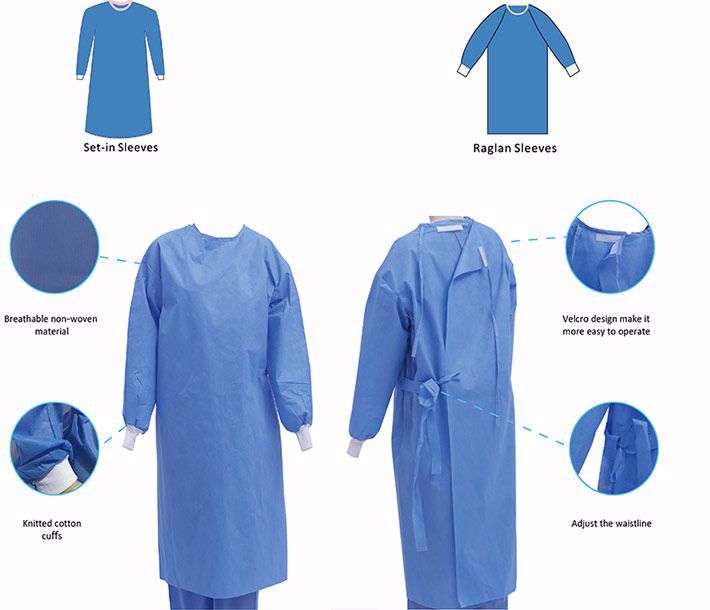 Advantages of Surgical gowns:
1. Prevents blood contamination.
2. Obstructs the spread of infectious diseases.
HY Supplies Inc. provides you with both Anti-Static Isolation and Surgical Gowns. Our splendid collection of Healthcare Textiles comes with distinct varieties, colors, styles, and ranges at the best price among the other competitors. Click here to view more Isolation Gowns!