Guide on Buying a Suitable Patient Gown for the Healthcare Industry
Thursday, May 14, 2020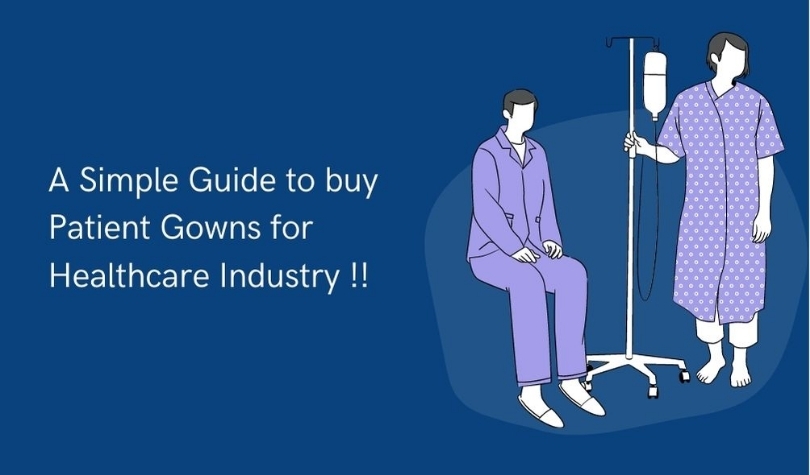 In this era of ensuring the healthcare facilities, Hospital Patient Gowns also probably plays a major role. Patient Gowns are the necessary amenities like life-supporting equipment and medical tools required for patient treatments.
Cutting down the expenses on Hospital Gowns might be a wise choice. But it deals with the direct correlation between individual happiness and the cloth they wore. Providing excellent medical facilities along with great patient apparels is important. It gives both mental and physically healthy to hospital patients.
That's why HY Supplies Inc. supports you in providing the Best Quality Patient Apparels.
Usually, Hospital Patient Gowns are often criticized as ill-fitting, itchy, and made of low-quality materials. Here, we help you to know some factors that determine the quality of Patient Gowns and how to select them at the minimal cost.
Quality of Fabric Materials: Lightweight and Smoother fabric Patient Gowns are best suitable for Hospital Patients. Cotton and Poly/Cot. is one of the preferred fabric in Healthcare Industries. A Patient Gowns made of thicker fabric is withstood for more no of washes when compared to the lighter fabric but is cost high. The durable and lighter fabric gives better satisfaction to Patients compared to other heavier fabric.
Types of Gowns: In the marketplace, there are wide varieties of Patient Gowns are available; Traditional Patient Gowns are highly worn by patients where they are not monitored by any type of medical equipment. IV Patient Gowns are specially constructed with snap closure and telemetry pocket which is easy for nursing staff to access patient's wounds and monitor during medical procedures. IV Gowns with Large fenestration (Hole) will minimize the pulling and other discomforts for the patients during the medical examination.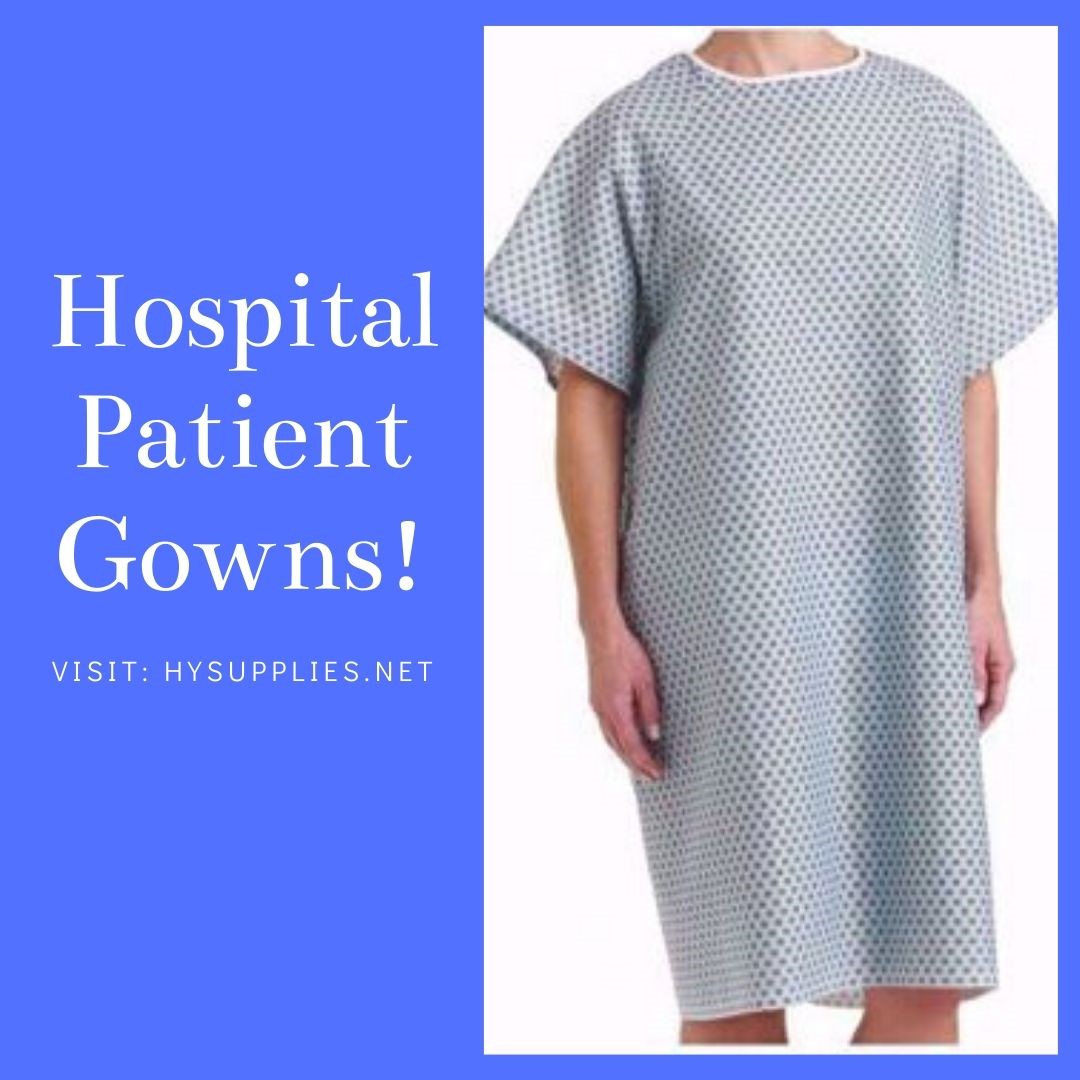 Length & Size: One size doesn't fit all patients. The length of Patient Gowns varies from small to large; some will stick to the knee or above the knee and others will reach ankle length, whereas the sleeves can be half or full length. Make sure the size of length and sleeve before purchasing which will avoid anxiety and stress for patients. HY Supplies Inc. offers up to 10X size Patient Gowns and ready to supply for Teens and Children's.
Type of Closure: Patient Gowns consists of various closures like Angle back overlap, straight back, back tie closure, front closure, etc. Healthcare Industries prefer to buy angle back overlap closure which is more convenient for the wearer to cover completely. Longer the ties back pay more attention from exposure and convenience for post-operative care.
Fabric Pattern & Color: Color is an essential component for Healthcare Industries. Usually, patterns and colors used will give a calming effect on patients. Try to select Patient Gowns with the shades of Blues, Greens, Pinks, etc which is cheerful and not too bright.
HY Supplies Inc. offers a wide collection of reusable patient gowns, designed to provide comfort and confidence for patients in Healthcare Industries.