Want to upgrade your Wedding Décor? Get Rental Table Cloths for your Events
Thursday, July 7, 2022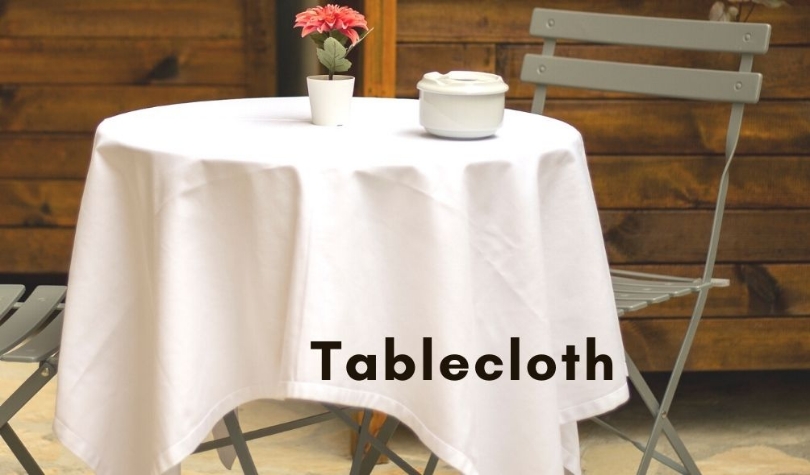 While starting your wedding planning, it might be a good idea to divide all the items you need into two buckets – one that you would buy and one that you might want to rent. Getting a beautiful table cape might turn out to be expensive and thus considering renting out table linen might be a good idea.
Table linen is essential for a wedding as it adds tremendous aesthetic appeal. The type of linen required in a wedding varies based on the formality of the wedding and the theme of the wedding.
Although some venues provide linen, people might choose to either buy or rent table linen so that it matches their theme. Buying linen in bulk may not be practical and may also be expensive. Thus, renting bulk tablecloths for weddings can be a preferred option.
There are a few things you need to consider before renting out tablecloths:
Shape and size of tablecloths - Tablecloths for wedding rentals typically come in round, square, and rectangular sizes. One must keep in mind the table size before placing your order for the tablecloths. Also, remember if you want a tablecloth with an umbrella hole for outdoor tablecloths.
Table drop – You also need to consider the amount of drop you want while selecting your table linen. This varies depending on the kind of celebration:
Lavish receptions - generally use a 30" drop so that the tablecloth touches the floor.
Formal celebration – generally have a 10" to 15" drop so that the tablecloth reaches the guest's lap while seated.
Casual celebration – a drop of 8" to 12" is generally considered ideal.
You might also want to ensure well-fitted tablecloths for a dinner party to avoid slipping, causing people to slip, or getting blown away.
Colors – One must also consider the wedding's color theme; you can go in for a monochromatic look or a high-contrast look to make a statement. Colors mainly come down to your personal preference.
Fabric - One must also keep the thread count and detailing of the fabric tablecloths for parties. The most commonly used fabrics include – Satin, Damask and brocade, organza, taffeta, velvet, cotton, linen, lace, and raw silk, among others.
Costs involved in renting tablecloths can be broadly classified as below:
Rental cost – Rentals of the linens vary based on fabric, quality, and size. They can vary from $5 for a small round tablecloth for a wedding reception to $20 for a floor-length banquet tablecloth for the wedding and upwards.
Deposit – This generally varies between different rental companies. However, typically, it is 50% of the total order cost.
Delivery and set up charge – There might be a fee levied for delivery and set up of the tablecloths.
Fees for damaged linens – There may be a charge on the linens rented out in case of any damage or stain. Thus it might make sense to check on insurance policies to protect the linens.
Renting table linens can be a more cost-effective way to get more upscale coverings and also saves countless hours that go into prepping and taking care of the linens afterward.