Laboratory Coats – A Life Saver
Thursday, February 4, 2021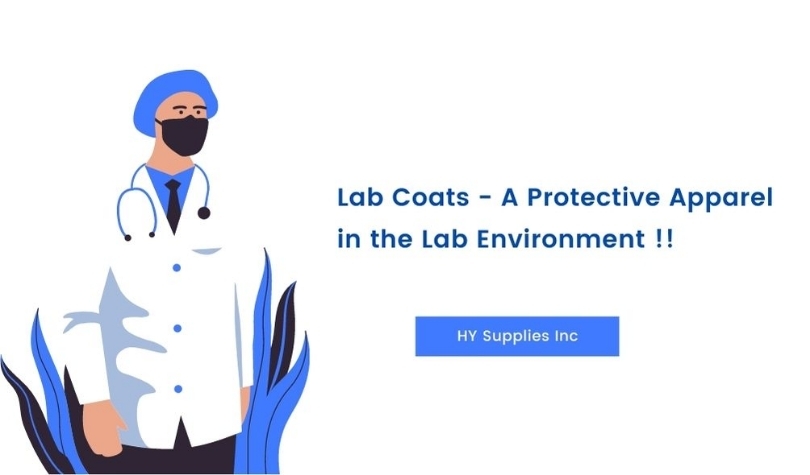 Laboratory Coat known as Lab Coat is a primary means of protection in the laboratory environment. They are the first line of Defense. They combine with other appropriate PPE and engineering controls. A Lab coat is considered necessary medical apparel that is used for many operations involving toxic. It acts as barrier protection from direct contact due to hazardous substances in the laboratory and prevents the non-obvious contamination of clothes. Lab coats are used to prevent accidents in the lab as well as to protect from spills and splashes during unanticipated reactions. However, some additional protective garments are required with an appropriate lab coat such as rubber aprons, Safety Glasses, Safety goggles, Gloves, and Rubber Gauntlets, etc.
Lab Coats are available in a variety of materials based on the degrees of protection. Such as Splash resistant coats, Static-free, Chemical resistant coats, and Flame resistant coats.
Laboratory coats are knee-length overcoats that are worn by lab professionals. Lab coats are made from polyester-Cotton blends which are not less than 35% cotton used commonly where there are no open flames. Lab coats must be made of 100% cotton. Flame-resistant materials should be used when open flames are used. Ex: Alcohol Burners.
Choosing the Right Lab Coat:
Usage of appropriate material for encountering hazards.

Tight Cuffs (Knitted / Elastic)

Proper Fit
Usage of a Lab Coat:
The following points have to be observed while the lab coat in use:
A good crisp lab coat will always give a professional look.

There are Custom sizes available e.g., Extra-long sleeves, tall, or Woman's fit.

Must be fastened close to the collar for optimal protection.

Must be Fully Buttoned or snapped with sleeves down.

Lab coats must be used only in the lab or work area.

Remove lab coats when leaving the lab, to lunch, to the restroom, to meetings in conference rooms, or while going home.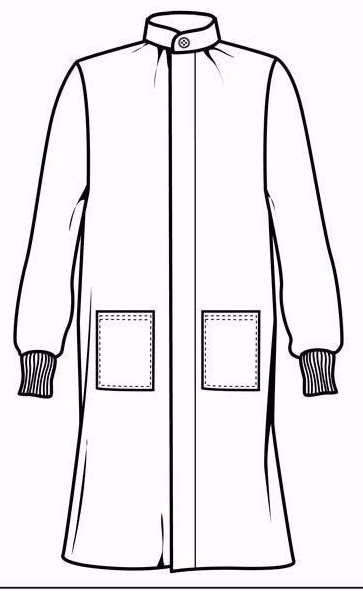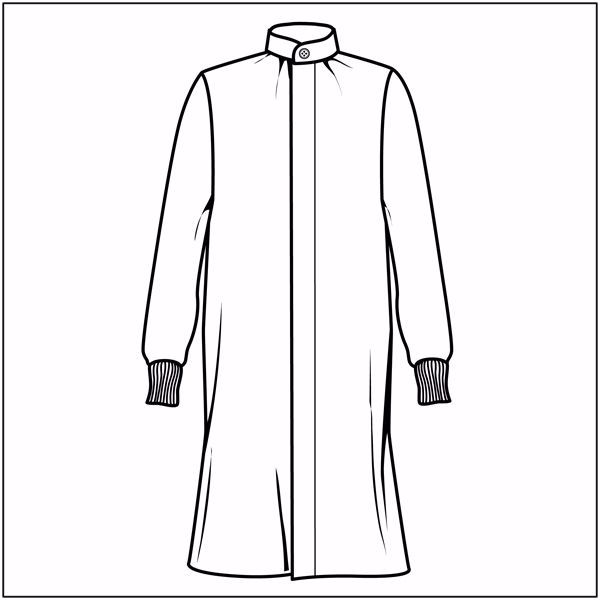 Laundering and Disposal of Lab Coats:
Lab coats should be washed regularly. Lab coats should not be taken to a home for laundering. Clean non-disposable Lab coats are to be routinely by use of a laundry service through work area washers and dryers. Each type of lab coat is always grouped and washed thoroughly in a processed manner.
Provide storage for both soiled and cleaned coats.

Coats used for radioactive material should be disposed of as radioactive waste.

In case of any chemical contamination, the coat has to be disposed of in a chemical waste container.

In case of any Biological contamination, the coat has to be disposed of in a biological waste container.
Autoclaving of Lab Coats:
Autoclaving is one of the sterilization processes used to sterilize lab coats using high-pressure steam. Lab Coats have to be autoclaved in a clear autoclave bag that is properly labeled. The bag must be opaque so that the contents will not be mistaken for bio-waste.
HY Supplies Inc. provides Premium Quality Lab coats with Fluid Resistance, Collar, Full-Length Sleeve, Breast Pockets, 2 Hip Pockets, Snap Closure, and Knit Cuffs. Click here to view more on Lab Coats.