How do you pick the finest incontinence underpad for you?
Tuesday, March 8, 2022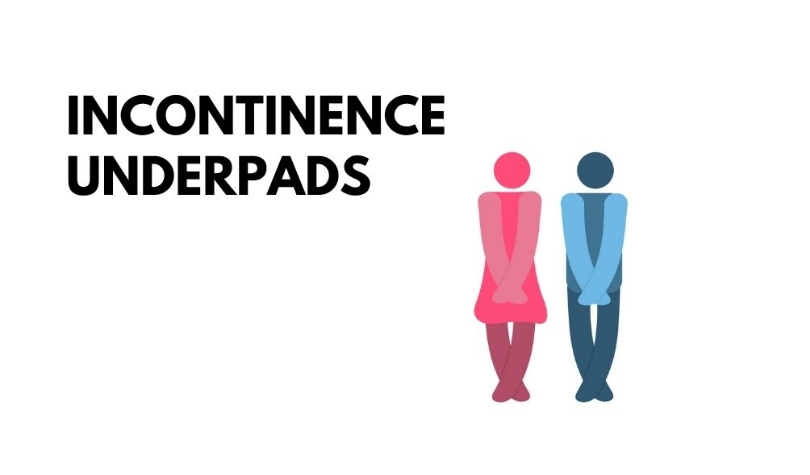 Many individuals experience periods of bladder or bowel incontinence. Incontinence issues often lead to disturbed sleep and the frequent need to change your bedsheets.
One option that works as a supplemental product to help protect the bed linen and keep the individual dry is nursing underpads for incontinence. The waterproof underpad for beds is typically kept over the bedsheets to absorb urine or stool leaks. However, these pads can be used in other places– on a couch, in a wheelchair, in the car, or anywhere else you please. Incontinence pads are also used in other incidents such as post-surgery.
Below are listed some of the things that you need to keep in mind before picking the underpad that best suits you:
Washable Vs. Disposable – Washable underpads are generally made of cloth and provide comfort. They also provide a cost advantage over disposable underpads designed for one-time use. Disposable underpads are often preferred if required for a shorter time, like post-surgery recuperation
Absorbency – The packing of every underpad would state the amount of liquid it can hold. The heavy underpads are best suited for heavy incontinence.
Size - Incontinence pads come in various sizes. You might want to keep in mind the size of the person who would be using it and the furniture that needs to be covered before picking one out.
Comfort ­­– The top sheet texture is essential to consider while selecting an underpad. The material used is generally mentioned in the packaging of the product. The washable pads are often made of cloth and provide the utmost comfort.
The disposable pads are made of different materials for different layers – the top layer is generally soft; the middle layer has a gel that traps the liquid. The bottom layer is made of plastic or vinyl, protecting the moisture from soaking through the pad. However, the plastic bottom layer tends to slip around and might be noisy for some.
Breathable back sheets allow heat and moisture vapor to escape, ideal for low-air-loss beds. It is also essential for skin integrity, especially if the patient spends much time on the bed.
Adhesive strips – To keep the underpad in place, some come with adhesive strips to prevent the pads from moving.
Other features – You can keep a watch for several other features if odor-control underpads / the odor absorbent underpads feature on your priority list. Halo shield odor-control underpads kill a majority percentage of the odor-causing germs on contact.
When laundering, it can be recharged by using a small amount of chlorine bleach. There are bed pads with ergonomic handles to reposition the patient with comfort. Also, keep in mind that the cloth-backed underpads are discreet.
Irrespective of which underpad you choose, it is essential to change/ launder the incontinence underpads regularly. Proper maintenance is essential to reduce getting an infection and itchiness.
These pads can be combined with other incontinence products to provide maximum comfort and protect your linen and furniture.