How are incontinent products used among older adults?
Wednesday, December 29, 2021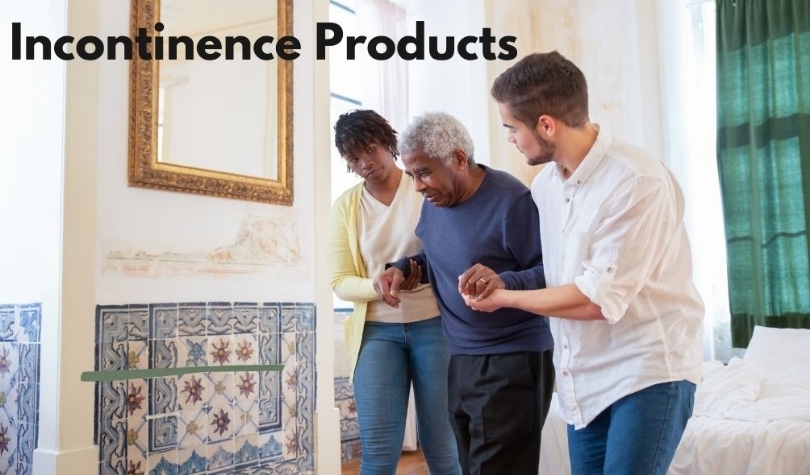 Urinary Incontinence is the most common and distressing complaint in older adults. Incontinence can also be a side effect of medication. Incontinence products are designed to help manage urinary output and are most commonly used to protect clothing, bedding, and furniture. Other products used for incontinence management

The elderly patient should generally be non-invasive. This evaluation method may reveal urinary Incontinence of different types: stress incontinence, overactive bladder, and Mixed Incontinence. Incontinence in the elderly is readily evaluated. The currently available forms of treatment often bring satisfactory relief with economical use of medical resources and little additional discomfort for the patients.
Urinary Incontinence in the elderly is becoming the cause for concern as it creates a medical and socioeconomic problem.
Stress incontinence is the type of Incontinence that results from the insufficient sphincter mechanism of the bladder outlet. The diagnosis is confirmed by the involuntary urinary loss resulting from a massive increase.
In everyday clinical practice, urge and stress incontinence symptoms are often observed as a combination—so-called mixed Incontinence.
People with diabetes are closely related to an increased risk of developing urinary Incontinence
In older people with Incontinence, a non-invasive diagnostic evaluation can be used to reach a diagnosis. Conservative therapeutic approaches will be deployed
If the underlying functional impairment is suspected. Depending on the detailed medical history of a fluid intake and micturition diary that is kept for two days if possible, it can be accompanied by weighing tests for the incontinence pads,
The examination of urine rapid test and diagnostic evaluation, or measuring of residual urine can be checked or assessed based on the need. The extent of the primary examination must be adapted to the individual patient's requirements and needs.
Types of incontinence products used by elderly people
There are several incontinence products like
Reusable Underpads
Men's Incontinence Briefs
Women's Incontinence Panties
Chair Incontinence Pads
Reusable underpads, also called reusable bed underpads, are large rectangular pads used to protect surfaces of all kinds from Incontinence.
Men's Incontinence Briefs
Incontinence underwear for men is a reusable undergarment designed to absorb urine. The impact of disposable products, incontinence underwear, is becoming an alternative to pads.
Women's Incontinence Panties
Incontinence panties are a handy product used by millions of people to help them feel comfortable, dry, and secure. They're high-performance paint specially designed to provide all-around security, so they're perfect for people with Incontinence who need a medium to a high level of protection.
Chair or bed-based protective pads, known as chair pads or bed pads, are commonly used in healthcare settings where Incontinence may be an issue.
Think of our incontinence pads
Care For™ Deluxe Plaid Reusable Underpad a $19.99t
Halo Shield Breathable Men's Odor Control Briefs at $17.85
Health Day Breathable Women's Heavy Absorbency Panties at $24.92
Care for Deluxe Floral Print Incontinence Chair at $19.41
We give all the products wholesale at a low cost and a high-quality time to buy.