How different salon capes are used in haircutting salon  ?
Monday, January 10, 2022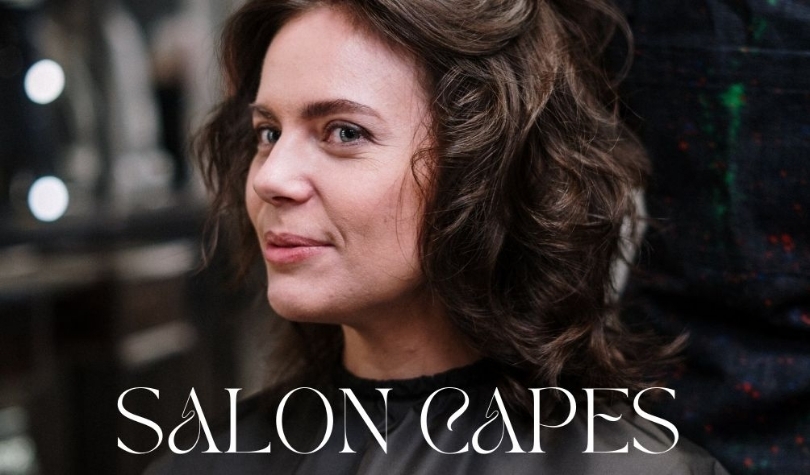 In these modern days, salon capes are used by hair and beauty salons for hairstyling services, in which they protect clothing from loose strands of hair being cut from the head.
Salon capes are water-resistant jackets or cover-ups, ideal for shampooing and styling; hair salon capes come in a whole range of shapes, sizes, material types, and styles. It is challenging to decide which hair salon capes are best for your business with so much choice available.
The hair salon industry is expected to continue growing, which experts believe is due to continued demand for services and an improving customers' disposable income. The industry revenue is projected to rise at an annualized rate of 2.1% to $62.0 billion.
The Quality salon capes should be both lightweight and also breathable. For example, nylon is an excellent fabric choice for its lighter-weight materials. If you consider a long cape, first get to know your choices with lightweight fabric and its usage.
Type of salon capes used in hair cutting salon
Barber Capes
Shampoo Capes
Chemical Capes
Comb-Out Capes
Hairstyling Capes
Barber Capes are the staples used in a barbershop or salon. There is more to a practical barber cape than a piece of cloth to drape over your client. Barber cape is an experience, especially for children getting their first haircut.
Shampoo capes in a rectangular-shaped garment prevent a person's neck from contact with water during a shampoo. A shampoo cape protects the salon customer's clothing.
Chemical Cape is used to repel all chemicals, including hair color, bleach, and peroxide. The Poly Chemical Cape is designed to protect skin and clothes from stains during hair color application, treatments, and highlights, the protection.
It is used to make hair neat and smooth with a comb or, in other words, to make smooth out tangles in hair with a comb.
The purpose of the Hair Cutting cape is to make the customers experience mess-free and should cover the salon's client for protection from loose hair and color and styling products.
Think of our products when you think of salon capes
Premium Client Gunmetal Shampoo Cape - 44" x 54 for $7.69
Premium Textured All Purpose Cape - 44" x 54 at the price of $17.69
Client All Purpose Cape- 36" x 54 at $12.95
Stripes Barber Capes - 50" x 50" at $12.08
Fromm Apparel Studio Reusable Hairstyling Cape at the price of $11.99
Comb-out Cape - 28" x 28 at $7.89
We give away all these products wholesale with supreme quality and durability.