Why Turkish Towels is Must for Your Hotel - Top 5 Reasons
Friday, June 17, 2022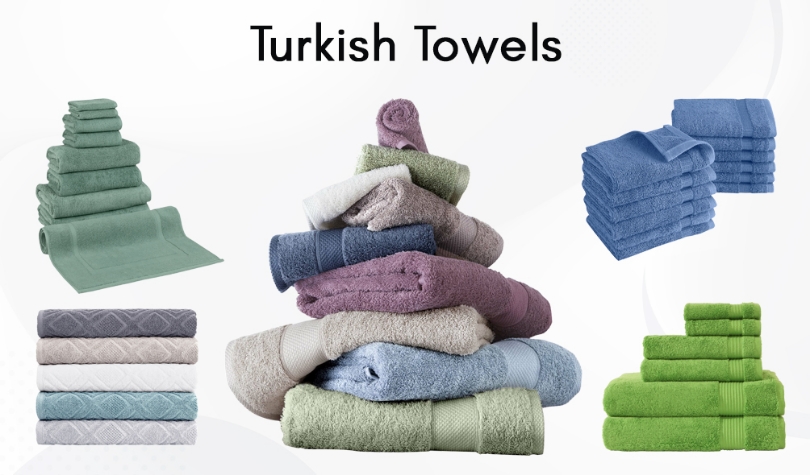 Overview
Whether you are in the market for Turkish towels or just looking to revamp your look, it's essential to consider a few things before purchasing. Turkish towels can be found in various colors and materials that vary between countries and manufacturers. They are also available in a wide range of sizes and prices, making it easy to choose the right one. There is something about buying a towel that lasts rather than replacing it. The following tips can help ensure you have the best Turkish bath towels.
1. The Right Quality
It is essential to ensure that the towel you buy is of a quality that lasts long. If you are using it for the rest of your life, you should aim for towels that last longer. As far as luxury Turkish bath towels are concerned, the most important thing is to make sure that the material is thick and dense. You should be able to feel the weight of it in your hands, as this tells you about the quality. It also lasts longer than cotton towels, which are thinner and less durable.
2. The Right Price
A common mistake that people make when buying Turkish towels is to buy them based on the price. Some believe that it must be better quality if the price is higher, but this is not always the case. In general, the price of the best Turkish towels ranges from $30-$65. Moreover, if you buy Turkish bath towels in bulk, you can get them at a lower price. Just make sure that you do not buy cheaper towels than what they should cost. Lastly, if you buy a 4-piece Turkish bath towel set, you can even get a discount. The same goes for the 6-piece Turkish bath towel set.
3. The Right Size
As with any other item, the right size of the towel bath towel set is crucial. It should be big enough to go over your head and long enough to wrap around your entire body and neck. If it is too small or too large, it won't do what you want and is uncomfortable. Additionally, it is crucial to consider your height and body size when buying a towel. If you are tall, look for a bath sheet that is longer and wider than what most people would buy, while if you are short, choose one that fits you better and not be too long or wide.
Conclusion
While it is true that the best Turkish towels are indeed a bit pricey, they do last for years if taken care of properly. It is essential to look for suitable materials and quality before buying. Do not be swayed by the price tag alone, and make sure you find what works for you in terms of size and quality. Thus, if you follow the tips above, you can decide when to buy your next Turkish towel, ensuring that they are the best ones out there.