Ultimate Guide to Choose the Best Salon Towels
Wednesday, June 1, 2022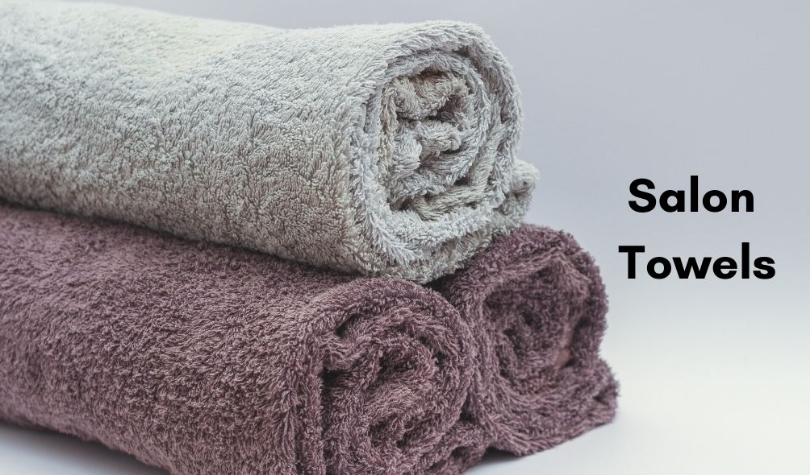 Are you worried after seeing the deteriorating condition of the hair salon towels? You and even your guests are worried after seeing the towels in a bad state. Are you wondering how you can keep them always fresh and clean? Then there are some dos and don'ts which help you save microfiber salon towels from further damage. Moreover, it is an expensive affair if you think of buying towels daily. Therefore, follow the tips mentioned below for reusing them for a long time.
Top Three Tips To Help Your Salon Towels Look Always Fresh And Clean
Lukewarm Water Is Your Towel's Best Friend
Wait a minute before dumping the dirty towels into chilled water or extremely hot water. It can damage the fibers of even bleach-proof salon towels. Instead, fill the tub with lukewarm water and soak in it until all the buildup is removed. While doing this, make sure you do not immerse any other clothing in it. When cleaned with napkins, the aprons or any salon material can get residual matter. So the only way to maintain the quality and strength of the fibers of salon towels is to soak them alone in lukewarm water.
A Few Drops Of Vinegar For Dirty Smell
Do you remember when your guest used color-safe salon towels to dry their colored hair? It might have residue of all the chemicals, coloring products, and dirt. If you keep it untouched without cleaning soon, it becomes a source of foul smell in your salon. You do not want your towels to create a wrong impression about your salon. In such situations, vinegar comes to your rescue, making them smell fresh again. Just a few drops of vinegar on bleach-safe salon towels or any napkin is sufficient to bring back life to them.

Keep Fabric Softener Miles Away From Towels
Fabric softeners are famous for maintaining the quality of clothing fibers. However, they wouldn't work well with bleach-safe salon hand towels or any salon towel. Once you know how the softeners function, you stop using them on your towels. The chemicals coat the fibers and make the towel waxy, deteriorating its quality. Once that is done, you cannot return the towels to their original form. It is due to this reason that softeners should always be kept away from salon towels.
After following these tips, your hair salon towels look and feel like new ones. Why spend unnecessarily on new ones when you can transform the old towel into a fresh and clean one. Fluffy and clean towels are one: of the ways to make your clients happy and create a good impression of your salon. So apart from the salon's services, there should be quality even in the accessories.