Spa - A Day for Relaxation and Happy Life
Monday, November 22, 2021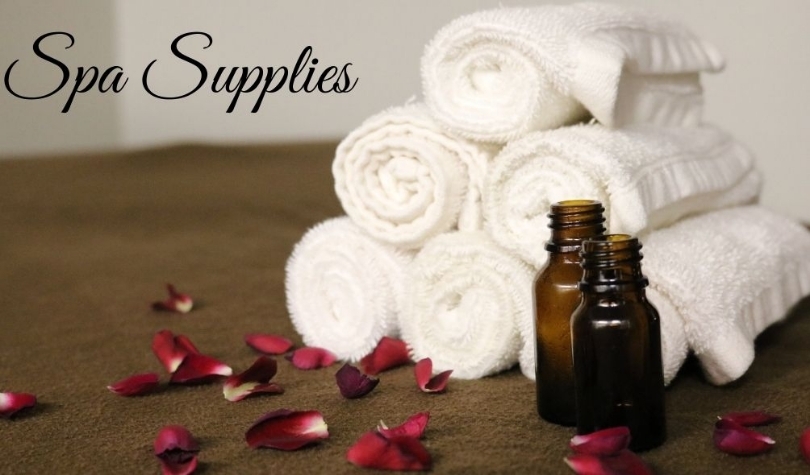 The term spa encircles a wide range of services and experiences. It can mean everything stating from facials and massages. The spa can be known as a widespread luxuries way of pampering. The word "spa" was first coined in ancient Greece and Rome to describe naturally occurring thermal springs. This kind of bathing and relaxation is good for health, so now it has become easily accessible even for ordinary people. It has been divided according to the range of customers. Let us look deep into the spa supplies like spa blankets, spa pool towels, bath towels, slippers, body wraps used in different type of spas.
There are various types of spas, such as
Day spas,
Hotel Spas,
Destination Spas,
Resort Spas and
Medical Spas
Sauna Spas
Steaming Spas
Each spa is different from the other.
Day spas
The day spa is the most basic form of spas in which you can avail the service only to do facial and massaging, and it is less pampering. They use an economical range of spa bath towels for the customer's use.
Hotel Spas
It is the most luxurious spas in the world. The luxury may differ from each hotel, but they consistently high-quality spa sheets available in the market, that is 100% Micro Polyester, 55/45 Cotton/ Polyester and, 60/40 Cotton/Polyester, and it is available in different colors.
Destination spas
It is a spa that is the step up from the hotel just opposite the hotel offering accommodation as part of the spa. It will create a complete experience of allowing a calm and relaxed atmosphere. In this spa, the guest is seen walking around the grounds in bathrobes and spa slippers just for relaxation or as a health booster. They use only use and throw slippers made of 60% cotton / 40% polyester Skid-resistant with TPR sole Velcro closure strap for ease of embroidery 6.5 oz/square yard. They have various colors in them, such as blue and pink with PVC soles.
Resort spa
This type of spa is similar to destination spas. The main focus is on the resort, and it's all about health and wellbeing than just pampering. The duration may range according to the accommodation of the guest resort, and destination spas go hand in hand.
Medical Spas
A type of spa in which they use cosmetics rather than the traditional spas. Depending on the nature of the procedures offered, highly qualified medical doctors must run or supervise them to do chemical peel, laser treatment, etc. They use highly hygienic towels and spa sheets for the customer. They give importance to mental health than physical health.
Sauna Spas
It is a spa in a small wooden room, a place to experience dry or wet heat sessions, and helps relax your body muscles, but you will have fewer health benefits. It is also known as a Finnish steam bath with hot water thrown on the stones.
Steaming Spas
It is a spa in which we take baths through exposure to stream is a kind of sauna spa, but the main difference is that steam has many health benefits, which helps to open up the mucous membranes around the body. That will make someone breathe more deeply and easily. It's good to treat cold and sinuses.
Spas have become the need of the hour, especially during these COVID days as every one of us needs something to relax and to be stress-free. Spas keep your mind and soul fit and healthy. It will relax you according to your stress level. You will feel a sense of calmness in you and feel relaxed. So choose any spas and benefit at least twice a month to lead a healthy and happy life. Procure spa supplies wholesale for your spa and save your money!!