What functions do cotton swabs and balls serve in spas and salons?
Friday, June 2, 2023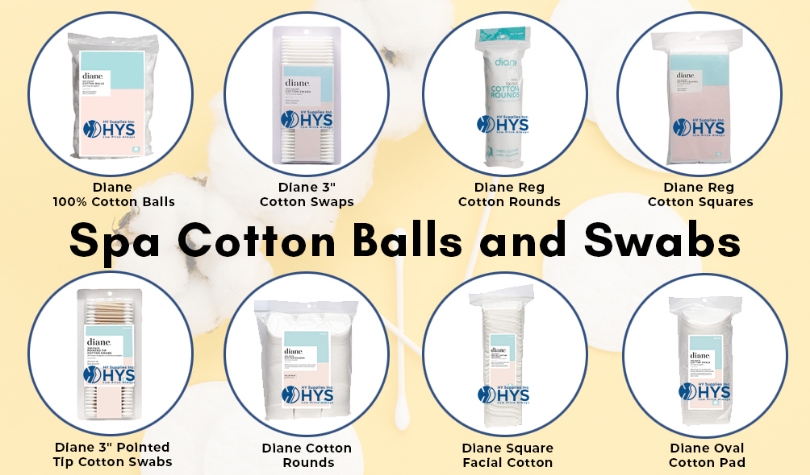 Cotton balls were fabricated from cotton fiber made of cellulose. They are light because their inner volume is void, filled with just air. Each cotton fiber is like a hollow tube in a microscopic view coated by a thin layer of wax. Cotton balls are tested microbiologically and hypoallergenic, so they are safe for any skin type. Due to their softness, they have a familiar face in the cosmetic world. Due to their highly porous nature, they are more attracted by the pedicure shops for nail care for applying/removing nail polish. They are so hygienic for all the age sector clients.
Cotton usage attracted many familiar skin-caring brands. They, too, have a good reason. Extracts of cotton and seeds of cotton have superior skincare benefits. Cotton has the following ingredients vitamin E, antioxidants, and omega-3 fatty acids. They will be a moisturizer, reduce inflammation, soften skin, and fight against free radicals.
Best Cotton balls for the spa were used in the pedicure to take care of the nails to clean the nails with wet cotton balls. They, too, are used to remove the makeup tones from the face. Normally, rough cotton balls shouldn't be used because they would cause irritation on the face and will create some allergenic issues. Cotton balls were used in the pedicure to clean the nails using wet cotton balls and to remove old nail polish using proper chemical solutions. Purchasing makeup cotton balls in bulk will help the customers to save more.
Wood cotton swabs were made of 100% pure premium cotton on both sides of the swab with a wood stick. They are ideal for manicures or pedicures, makeup coating and removing makeup, applying ointment on wounds, and more. Diane's facial cotton squares were made of pure cotton in a bio-degradable format, making them recyclable and reusable. They are available in Standard 2.4" squares with the re-closable zip tip bag. It comes in layered cotton, which provides an extra soft feeling to the skin. They are ideal for applying on sensitive skin while applying moisturizers, serums, and toners.
Cotton pads are used to serve two applications, either for medical usage or for cosmetic purposes. For medical uses, they are used to prevent bleeding from minor cuts or wounds. Oval cotton pads for salon purpose is used in cosmetic shops like salons, spas, and beautician stalls for applying and removing makeup. Cotton pads were made from 100% bio-degradable cotton. They are soft and delicate on the skin and act as good absorbents. They used to serve the cosmetic shops better for applying foundation and makeup for the clients. Health experts suggested using organic cotton pads for better protection from bacterial and fungal infections.