Different Kinds of Hair Salon Capes your Salon Must Have!
Wednesday, May 4, 2022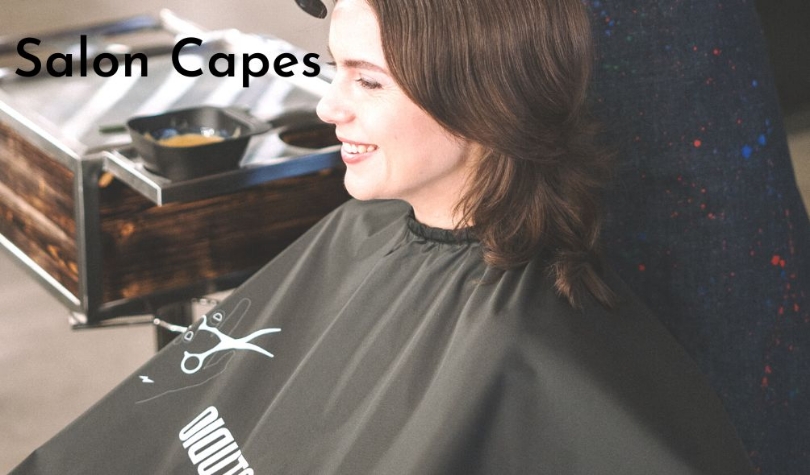 Is your hair salon short of good quality barber capes? No worries, you only need to purchase the essential capes for your salon. The first step is to prepare a list of capes as per the requirements in your parlor. There are different hair cutting capes for sale, and preparing a list saves your time during shopping. In case you are still doubtful as to what you need to purchase for your salon, then read the list below. It gives you an idea about all the vital must-have capes for your parlor.
Top Three Different Hair Salon Capes To Give Your Customers That Perfect Service
Professional Hair Styling Capes To Avoid Hair Sticking Onto It
After you are done with the haircut, you often find the hairpieces sticking onto the fabric. It pokes your skin and also gives an itchy feeling. Imagine how disappointing it is if your guests face this problem. It would help if you had a hairstyling cape to avoid the same as it is a manufactured fabric with a smooth, gliding feel. It helps the poky hairpieces to slide away without sticking onto the fabric. Therefore keep a watch on hairstyling capes for sale to get them at a fair price.
Comb Out Capes Or Short Capes
As a salon owner, you must know that salon capes are not just required for cutting but also for other purposes. One such purpose is combing and shampooing the hair. You cannot use the haircutting salon capes for clients when they have come for hair wash. The main reason for that is the length of the cutting capes. On the other hand, the comb-out capes are small and apt for shampooing hair.
For the same reason, they are also known as shampoo capes but are also used for other purposes. It does not cause anything to fall; it is also used to do clients' makeup or comb hair. So if you want something that prevents hair and makeup from falling out and is also comfortable, then comb-out capes are the answer.
A salon is incomplete without the all-purpose salon capes or chemical capes. The all-purpose capes can be used for shampooing, styling, and even during bleaching of hair. Not just that, since colored hair is in trend, you need a cape that protects clients' clothes from colors. One such cape is chemical capes for the salon as they can resist not just poky hair but also the chemicals used in treatments. It is resistant to harsh bleach and even coloring agents, due to which they don't get damaged.
Moreover, even shampooing can be done using these capes as they are suitable even for that purpose. So if you are in search of an all-rounder for your salon, then get chemical capes. However, they are mainly for withstanding harsh chemicals used for hair treatments.
So make sure you include all these capes in your list for your salon. These salon capes are a must if you wish to give quality services to clients. They return happy from your salon only when they get what they want and their.