Professional and Unique Hair Cutting Capes for High-End Beauty Salons
Thursday, November 14, 2019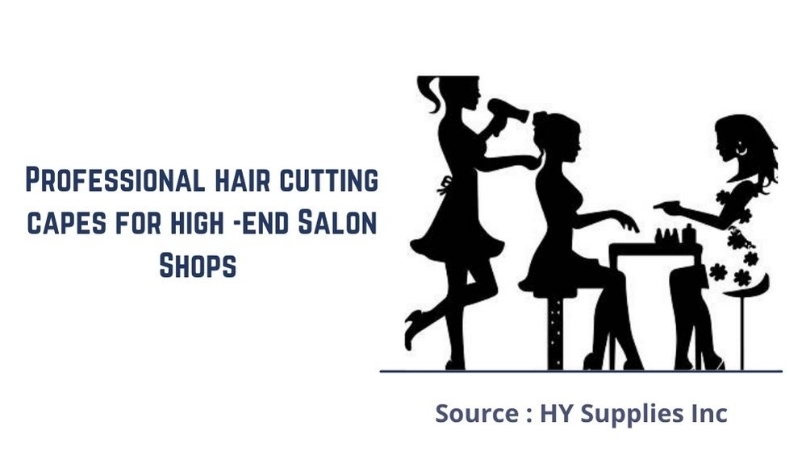 Running a successful Beauty Salon Business is a big deal in this era. As a Salon Owner, everybody wishes and aims to provide maximum customer satisfaction through their services. But, some fail to notice things like Top Quality Towels, Waterproof Capes, Professional Salon Workwear, etc.
Beauticians wear Apron / Vest / Jacket to protect their clothes from getting ruined, while customers rely only on Salon Capes for Haircutting, Shampooing, Dyeing, Coloring, etc... to avoid unnecessary hair, stains, spills. HY Supplies Inc. provides amazing lightweight, waterproof, premium quality salon capes for the customer, which gives the salon customer comfort and wide coverage for a better salon experience.
Haircutting capes should be comfortable, fit for all-purpose, easy to use, and reinforce the professional look. In Marketplace, there is a wide range of Capes like Budget Capes, Chemical Capes, Dye Capes, Shampoo Capes, All-Purpose Capes, etc., each has its own purpose. Some capes are waterproof which is ideal for Shampooing and Hair Styling; whereas chemical resistant capes are used for coloring.
Budget Capes:
100% Breathable Woven Nylon Taffeta Budget Capes are available in Black Color, with a flat matte texture and adjustable snap closure that fits around the neck which protects your customer and keeps them clean and neat. These capes are lightweight, waterproof nylon which can be easily wiped and washed after each and every use.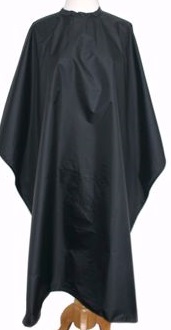 Solid Color Cutting Capes:
The Solid Color Cutting Capes – 52" x 58" are featured with Velcro and snap closure adjustable to any neck sizes, made of 100% Breathable Woven Nylon Taffeta material for easy cleaning and wiping. These capes are designed to cover up the whole body for the customers during hair cutting and styling, and easily removed. Available in 6 different colors, water, and hair repellant, machine washable and hang dry.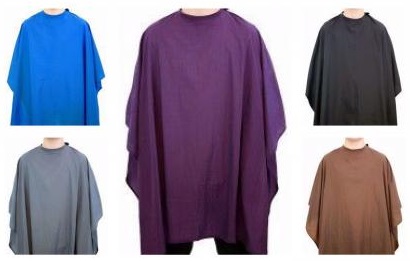 Chemical Capes:
The Chemical Capes – 46" x 54" available in 3 different colors made of 100% nylon with waterproof polyurethane coating protective for chemical proof, water, hair, and on any coloring. These capes keep customers maximum comfort with lightweight fabric which has the strongest protection on chemicals like dyes and bleach. Some of the high-quality capes cost you high and worthful for long-lasting. HY Supplies Inc. is the wholesale linen supplier for Beauty Salons at an affordable price.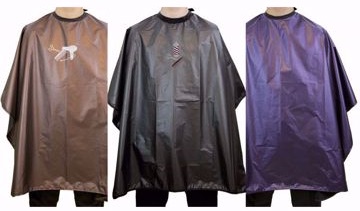 Dye Capes:
The best feature of Dye Capes – 52" x 58" is the neck can be easily adjustable with Velcro and snap closure can be used for all-purpose such as chemical, dyeing, waterproof, etc. Durable and Lightweight Dye Capes in Black are designed with 100% nylon with PU Protection suitable for Hair Dying. Salon Dye Capes are machine washable and can be maintained for long-lasting use.
Shampoo Capes:
The trendy and fashionable Shampoo Capes are easily maintained. The right quality fabric with perfect design, texture, length, and colors gives comfortable and protects customers from stains, hair, water, etc. These 2 in 1 Shampoo Capes – 52" x 58" are designed with 100% breathable crinkle textured nylon taffeta, contain PU coated Protection for better customer satisfaction.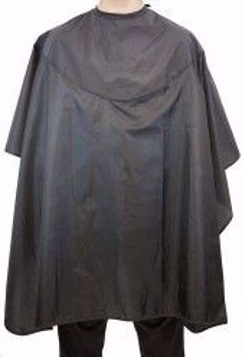 HY Supplies Inc. provides Premium Quality, Charlene Salon Capes in different Varieties, Sizes, and Colors for multiple purposes in the Beauty Salon Industry. Give the best experience to your customer with Wholesale Salon Capes.