Complete Guide on How to Choose Luxury Bathrobes for Hotels & Motels
Saturday, April 4, 2020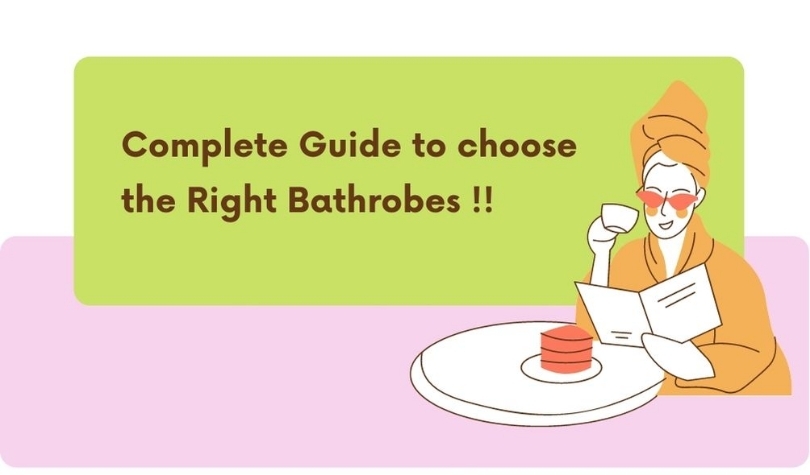 Are you willing to restore lavish visit to the Hotels & Motels? Luxury Bathrobe is one of the items that will do it.
A bathrobe is a piece of cloth that makes people feel warm and comfy. Apart from this, it acts as a towel and keeps you dry, and also absorbs water after shower or swim. Give your guest a memorable experience by providing a cozy and fluffy bathrobe to wrap themselves. While planning to buy Bathrobe for Hotels and Motels consider certain options and take correct decisions.

In the marketplace, you can see a distinct variety of Bathrobes in different colors, sizes, designs, and fabrics. White Bathrobes is one among them which gives classy look and feel to the Hotels and Motels. Buying Unisex Bathrobes is an excellent option to reduce costs. Consider the purchase of Bulk quantity at a time will also save your time and money.
Let's come to the point, Guide on How to Choose Wholesale Bathrobes for your Business:
Materials: A good quality Bathrobe for Hotels and Motels is a wise choice. There are wide collections of fabrics such as Cotton, Polyester, Silk, Microfiber, Satin, Cashmere, etc. Each has its pros and cons. Ex: Cotton is much durable, the possibility of shrink after repetitive uses. A mix of Cotton and Poly are absorbent and lightweight. Microfibers are soft and finer compared to silk. Satin robes are best suitable for summer. Cashmere Robes are expensive and good for the winter season.
Sizes: Keep in mind that you will come across so many quests with different body types and selecting a single fix doesn't suit all. So try to purchasing Bathrobes which will fit most of your guests. Ex: 48" x 60" size is comfortable for people of different sizes.
Types of Variety: In Marketplace, we have a wide choice of Bathrobes such as Terry, Velour, Waffle, Microfiber, Shawl Collar, Kimono, Hooded, Bamboo Blend, etc. Among the choices, choose the best suited for your Hotels/Motels Guest.
Velour Robes is made of cotton and polyester which is highly absorbent and stretchable.
Terry Robes contains loops or pile which help to enlarge the surface area based on the body sizes.
Waffle Weave Robes are lightweight with checkered design, suitable for Hotels/Motels pool areas.
Shawl Collar Robes is the type of collar design that starts from the neckline passes the chest and ends near the waist.
Microfiber Robes is soft, toughness, more absorbent, which is made of synthetic fiber such as nylon and polypropylene.
Bamboo Blend Robes is made from the pulp of the Bamboo Plant. It is environment friendly and acts as an antibacterial agent.
HY Supplies Inc. has a wide collection of Hotel Bathrobes at an affordable price. Our Bathrobes help your guests feel at home. For more details and collections contact our team, we are happy to serve you all the time.