Beauty lies in the looks and the Accessories
Tuesday, October 5, 2021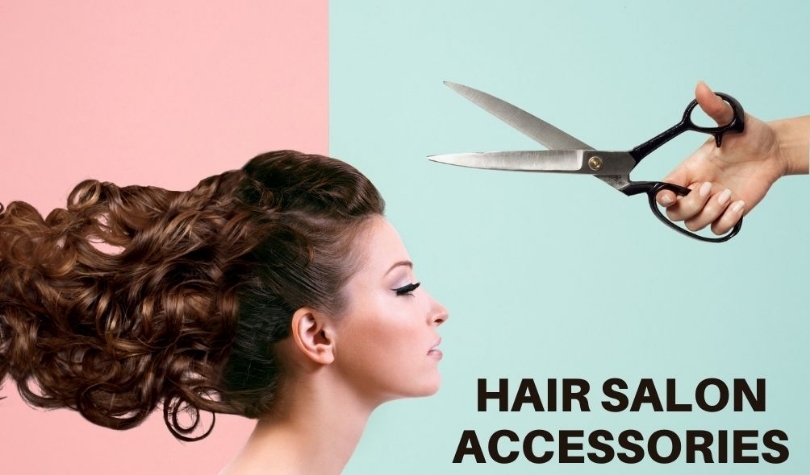 A hair salon is one of the integrated parts of our life since it plays a vital role in making the exterior look beautiful and presentable in front of others. It was first started in 1888 in Rochester by Martha Matilda Harper by devoting her pocket money. It became popular during the 1950s.
According to the French Revolution, the hair salon is seen as a symbol of the cultural development of France. It has a significant impact on our culture and looks since people have started to judge a person by their looks. The hair salon has become well advanced nowadays. There are many modern hair salon accessories such as diverse combs, Hairbrushes, trimmers, and several accessories for women. Women's hair salons have become more popular since they develop new hairstyles such as hair coloring, hair drying, hair trimming, etc.
Types of Salon Accessories from HY Supplies Inc.
A comb is a tool that has a shaft that holds a row of teeth, to do pulling through the hair to clean, untangle, or style it. The combs have been used since prehistoric times of around 5,000 years ago.
Picks and Lifts

Barber Combs

Lice Combs

Tortoise
Hairstyling Combs
The most stylish combs used for detangling wet hair is also known as basin comb. It is used to treat damaged hair with its wide-spaced teeth to prevent the breakage of hair. The teeth of the comb are rounded. It's very gentle on the hair. It's not getting snagged in the hair.
It is the type of comb that is like a fan shape flat fluffy makeup brush in various sizes. It has lots of uses. Mainly it is used for coloring, blush, and blending.
The barbers use this type of combs to cut short hair using scissors; the comb itself tapers from thick to thin and can blend the hair. It is the comb for multipurpose.
These combs are used along with shampoo, which is used to spread and remove anything like nits in the hair. It will have several rounds in terms of tropical treatment still requires some effect.
This type of comb is one of the oldest combs, which is used in the salon to comb the hair others to embellish it helps to hold it in a place it is used to decorate the ladies' hair in the nineteenth century.
It is the cutting instrument with two blades in it, typically large, and it is used to cut the hair in the salon. It is also used to cut the rose from the plant. This type of salon shears is the premium quality helps stylishly shape the hair. It is available wholesale for hairstylists and beauticians. This type of salon shears has ten blades in it, and it has high durability, and it has an easy replacement of the blades. It contains a dispenser box in it.
Hairbrushes are essential salon accessories in terms of ladies' salons since they use brushes for all most everything. It has two types Fromm rollers and men's brushes.
Hair Rollers
It is the type of brush used for the ladies to roll the hair and cure the hair as they like to have it's an essential accessory in ladies salon.
Men's Brushes
There are different types of brushes for a man, such as Camo Military Brush, Club Brush, etc., which helps the hair grow.
Men's Grooming
Trimmers are salon accessories; when it comes to men's grooming nowadays, the trimmer is produced with an advanced and high-quality trimmer.
Salon accessories' are the essential thing for every human being to groom themselves and be presentabe.