What purpose do linens and pillowcases play in a Funeral Procession?
Monday, August 22, 2022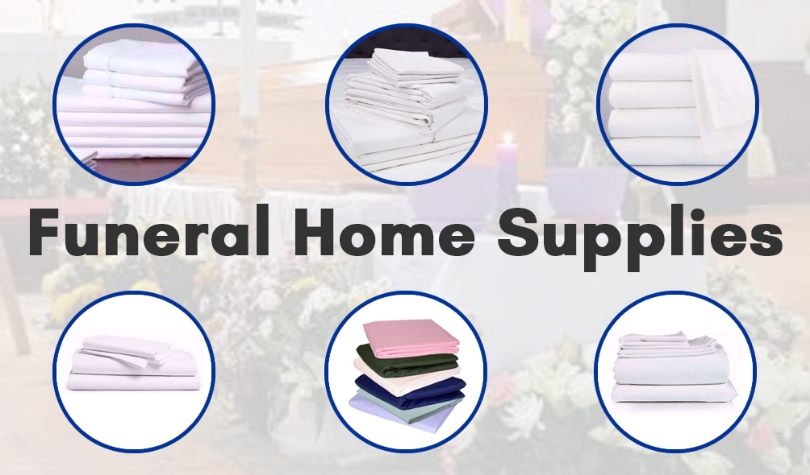 When you lose a loved family member, a funeral service helps in the healing process for family and friends. It allows you to celebrate a life well-lived. Funeral homes offer services to provide a traditional or unique funeral service.
A funeral procession is a religious practice that takes place right after a person is deceased. It is one of the most reliable ways to announce that someone has lost a close one. In a funeral procession, the mortal remains of the deceased are transported to the final destination. People's customs during a funeral and a funeral procession vary across cultures.
A funeral home provides advice, planning, and assists in executing the burial and funeral services for the dead and their families with compassion and professionalism. Funeral homes may need several types of sheets and pillowcases to care for the deceased's body. Different religions follow different customs, and a funeral home respects and consider all of these.
Flat sheets for funerals – Shrouds or palls are used as per custom across various religions. Recently, many options have been used for shrouds, including biodegradable ones.
Often a pall, a cloth, is used to cover the casket or coffin at funerals. The color of the pall varies based on religious customs and traditions. Other different kinds of sheets may also be needed to perform other rituals.
It makes sense to purchase the bed sheets wholesale for funeral homes as they work out more economical and cost-beneficial. Different funeral draw sheets or flat sheets are used for winding/wrapping, which can be easily obtained. The prep rooms of funeral homes generally have an entire stock of all the required linen and pillowcases. They will also advise you on suitable sheets for the proper purpose.
Funeral draw sheets and imported Econoline sheets are used in funerals and burial shrouds. Different varieties of ring-spun yarn starting from the 30s and 40s and also different polyester/ cotton mix blends are available in the market. The T-128 bargain sheets are the most economical, with a T-128 thread count. These sheets are typically made of 30% cotton and 70% polyester.
Pillowcases for funeral homes - Many times, a unique pillow with head and shoulder blocks are used for the funeral procession and burial caskets. The pillowcase generally has a transverse zipper at the upper end, which is usually covered by a fabric that provides access to the pillow's interior to adjust the head and shoulder blocks to present the deceased as attractively as possible.
Personal Protective Equipment (PPE) masks and kits are also available to protect people from infections.
Funeral planning can be a difficult and stressful period. Planning a funeral or reaching out to funeral homes for assistance can provide ease during this phase.