What kinds of hairdressing shears do you need to get for the hair salon?
Monday, July 3, 2023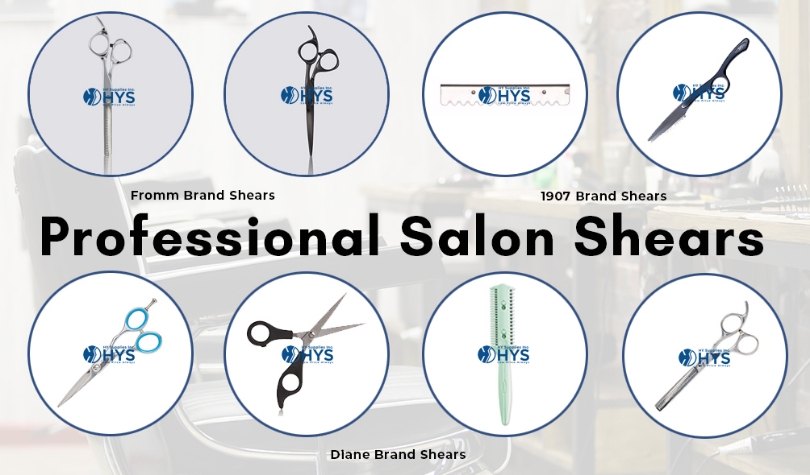 Normal shears are used for normal cutting works, which is tough, but shears for hair salons used for hairdressing will have a better finish during hair cutting. The reason for a better finish is their presence of sharp and long blades that make the hair cutting softer.
Regular shears are tough, and they will pull against the hair. We can compare the home shear used for butter cutting to cut the hairs. But the best hair-cutting scissors are designed specifically for hair-cutting and dressing. The terminology shear is used for the cutting tool greater than 6" with two different finger hole provisions with double ground edges. In contrast; scissors are the cutting tool with less than 6".
Most women prefer comfortable working with 5.5" and 6" scissors for hairdressing, while men prefer 6" or 6.5" scissors for their hairdressing. The blades on the shears are sharper than the scissors. They will cut the hair without rough edges. The shear design removes more hair and is texturizing shears designed to remove large thick hairs. These texturizing shears will have 12 to 16 notches. They remove a bulk volume of hair during hair-cutting.
Hair-cutting shears are used to cut the hair, whereas thinning shears make the hair thinner. Thinning shears have the blade to thin the hair without shortening it immediately during hairdressing.
Shears for hairdressers and other beauty professionals, which assist in shaping the hair, are available at wholesale prices in several Brands, such as Fromm professional shears, 1907 Brand, and Diane Brand Shears. Diane wholesale facial shears are available in two formats, D55 and D5755 where D55 is made of plastic where D5755 comes with a clamshell package opposing handles, one micro-serrated blade, and one with a clear handle design at the size of 5.5" for hairstylists and beauticians. The hairdressing scissors are classified into left-handed hairdressing scissors and right-handed hairdressing scissors.
Many left-handers prefer left-handed hairdressing scissors because they set them to cut the hair easier and avoid the strain on the hand. In the same scenario, a right-hander prefers to use right-handed hairdressing scissors.
Left-handed scissors have their blades reversed so that the top blade is always on the left. This design allows you to see your cutting line, and the natural squeezing motion of your hand causes the blades to push together rather than apart, which prevents the paper from bending in between the blades.