Hurricanes in the US and their Impact on regular life
Tuesday, July 11, 2023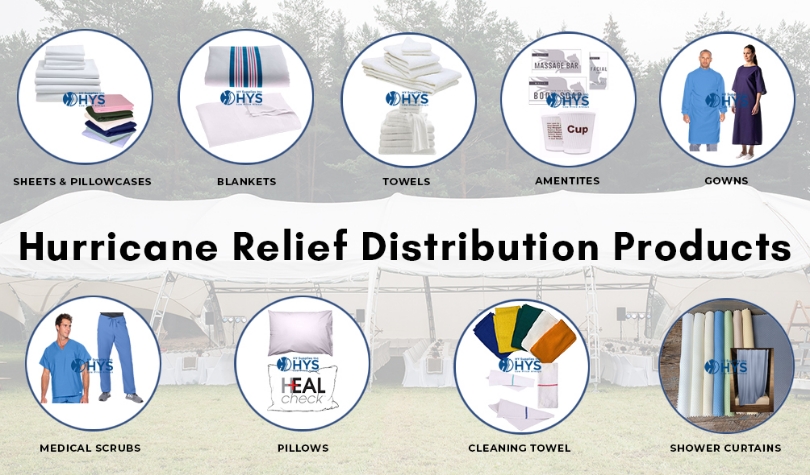 According to the national weather service report, Hurricane Katrina proved to have a death rate of 1016. Hurricane Ian proved devastating, with 112.59 billion dollars in damage costs and 152 deaths.
How does the plan for the Hurricane disaster relief distribution work during emergencies?
The disaster declaration process is carried out by the President of the US, who declares the disaster area. The governor's office carries out this declaration process and confirms the severity level in the affected area. FEMA (Federal Emergency Management Agency) acts as the first respondent and comes into action immediately to serve the affected people. They provide food, shelter, and clothing for the people affected during the disaster phase, those who fought with hunger, lost their loved ones and ancestors their place, striving hard for food, water, and shelter, and felt emotional imbalance. They arrange shelter and bed facilities in the biggest stadiums, grounds, and emergency evacuation centers as shelter places for the affected ones.
To carry out this huge task amount of funds is required, which are provided by FEMA funds, first responders, disaster relief organizations, Red Cross, YMCA (Youth Men's Christian Association), YWCA (Youth Women's Christian Association), salvation army and other non-profit organizations are actively participating in the relief measurement activities to fulfill the requirements for the needful persons affected in the disaster. Many government and non-government organizations and volunteers have to do relief measures hugely in large numbers for many affected populations in the US. The role of rescue and rehabilitation teams is a much-needed one of the key elements in shaping the future of the affected people.
The rescue team saves lives, especially caring for older people, women, and children because they need more attention than others. The rehabilitation team is restructuring the affected people by their facility providing relief measurement works. Apart from these relief measures, recovering and counseling the affected people for their mental well-being is necessary.
Basic amenities to focus on during the hurricane relief distribution works
The people affected by Hurricanes or other natural disasters like floods, storm surges, typhoons, earthquakes, forest fires, heat waves, summer floods, winter snow storms, rain, and landslides need the following basic amenities to recover from the disaster given below,
Emergency food
Drinking water
Clothing
Supplies for shelter
Temporary beds, Blankets, bed sheets, bath towels
Medical care
Electricity
Cleaning supplies etc.,
For the above needs or requirements of the disaster-affected victim, Disaster Relief Companies and other nonprofit organizations are offering shelter and cleaning supplies services to people in need in society in a better and quicker way. Some of the disaster relief measurement products they focus on for relief measurement activities are shown below for your reference and bulk purchase.
Bed and bath products- Towels, sheets and pillowcases, protective bedding, blankets, bedspreads, shower curtains, bar mops, glass towels, etc.,
Cleaning products - Janitorial cleaning & restoration wet floor cleaning, microfiber cloths, budget microfiber cloth, sanitizer, cleaning mop, shiny glass cloth, and wall washing system.
Textile for healthcare products - Healthcare gowns- Barrier Gowns, blankets, Reusable Isolation Gowns, Fluid Resistance Gowns, Surgical Gowns, Patient Gowns, and Hospital Gowns.
Medical and hospital linens- Hospital sheets, hospital towels, blankets for disaster victims, bibs, protective bedding, emergency shower curtains
Body bags
Funeral home supplies - Sheets, table cloths, table throws, table skirts, personal protective equipment for funeral homes, and isolation gowns
Get all the emergency relief distribution products available at an affordable cost.
For the First responders in disaster relief work such as FEMA, Red Cross, YMCA (Youth Men's Christian Association), YWCA (Youth Women's Christian Association), and other non-profit organizations. As mentioned above, we would like to provide our Disaster relief response products closest to our cost for the disaster relief first responders. This service will be in the line for a longer period to serve the people affected by the disaster at present or future. We, HY Supplies Inc., will extend our fullest support and cooperation for all the organization's needs with humanity and patience.