Unique collections of lab coats for healthcare professionals
Saturday, September 16, 2023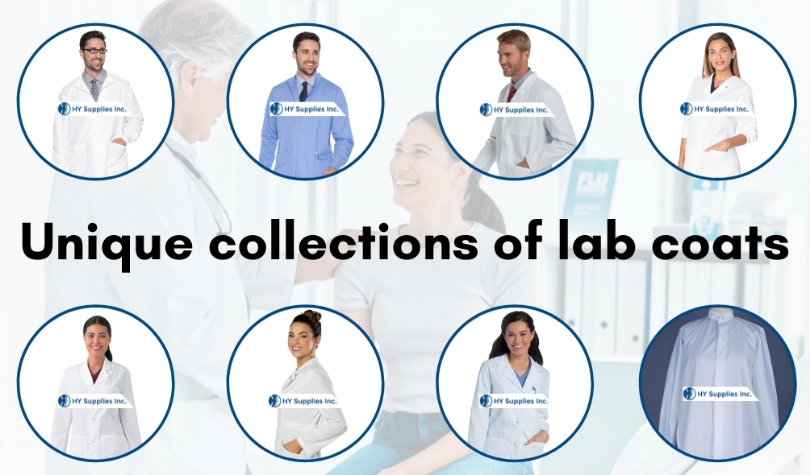 The thumb rule in wearing lab coats for healthcare physicians is to wear lab coats all the time in a day while working in a lab/testing/surgery and other medical treatment process. Doctors and physicians must wear high-quality lab coats to match their professional service. Wearing the lab coat in the appropriate size is required with zippers to cover the whole body and also to remove quickly from the body during an emergency. Removing the lab coats during the fire accident and any other contamination is mandatory.
Lab coats are necessary for professionals like healthcare experts, doctors, and surgeons to wear the lab coat. Most medical professionals like to wear white lab coats with the symbolic representation of white lab coats for professional doctors. People working in the medical profession wear lab coats in different colors to differentiate themselves from others. Chemical or drug-handling medical professionals prefer red or maroon-colored lab coats. Nurses and caring specialists prefer colored lab coats, and the technicians prefer grey lab coats.
They act as a barrier between the skin and the harmful substances they can come into contact with by incident or accident during treatment. Normally, there are 3 types of lab coats: leather, disposable, and reusable. Lab coats are made of 65% polyester and 35% cotton, with better breathability and static control. Various lab coats are available in mid-length and full-length with effective fade-resistant and water-resistant abilities. Material with the cotton and polyester blend has a better appearance and will be pleasant and comfortable. They provide the most effective protection, with a 65% polyester blend in 35% cotton allowable; there should be no open flames. When there is a chance for open flame, the lab coats must made of 100% cotton or flame-resistant material.
The white coat is also known as a laboratory coat or lab coat. It is a full-length,long-sleeved lab coat for men covering the whole part of the body. Lab coats are available in different formats as per the requirements of professional doctors and medical experts. Many online markets and digital marketing arenas provide the best Lab coats with pockets for female doctors, such as women's 2-pocket mid-length coats, women's 3-pocket full-length coats, women's 3-pocket mid-length coats, women's 4-pocket mid-length coats, and women's 5-pocket mid-length coats. Long-sleeve lab coats for men provide a better professional look and come in different formats. They are as follows: men's 3-pocket full-length coat, men's 3-pocket mid-length coat,2-pocket, men's 4-pocket mid-length coat, men's 5-pocket full-length coat. Unisex patterns include unisex full-length coats and unisex 3-pocket full-length coats. Lab coats with pockets in a fluid-resistant pattern come with three pockets, two hip pockets, five pockets, no pockets, and a poly/cotton exposed snaps lab coat.