When and where should you use microfiber towels?
Wednesday, October 11, 2023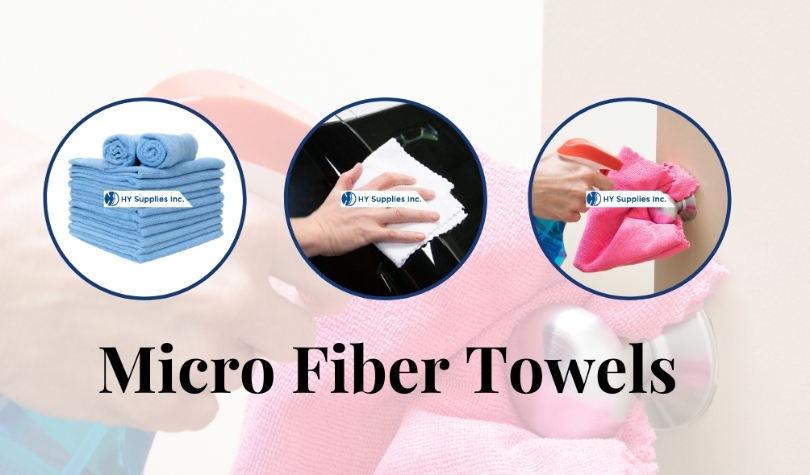 Every car owner's pride is to keep their cars shining and glowing for longer. They want to showcase their car's performance and glowing shine in front of other riders. Microfiber cleaning cloth is vital in maintaining a car's optimum resale value and extending its lifespan. There are many reasons to make our cars clean and shiny, and regularly maintain this practice. Car cleaning towels online products are categorized as Towelzilla Microfiber Plush Car Drying Cloth, Microfiber Cleaning Cloth, Smart Edge Microfiber, and Shiny Glass Cloth. It can increase a car's resale value, stop rust and corrosion, safeguard the paint and finishes, and eliminate allergens in the ventilation system.
Towelzilla Microfiber Plush Car Drying and Microfiber Cleaning Cloth are made of 80% polyester/20% polyamide with a hefty 780 GSM. Smart Edge Microfiber is made of 80% polyester/20% polyamide with 275 GSM. Shiny Glass Cloth made of 80% polyester/20% polyamide with 270 GSM.
High-absorbent salon towels are in great demand for the salon industry to take care of client's hair in a better and more comfortable manner. Micro-fiber towels are made of tiny threads blended with polyester and polyamide in the ratio of 80/20 and 70/30.
Microfiber mop pads and restaurant cleaning towels are available in various sizes, shapes, and colors with piped and folded-over edges. Micro-fiber cleaning cloths are available in 6-10 shades. Microfiber cloths add efficiency to the cleaning deal for patient contact areas such as countertops and bedside tables. They are fabricated from 80% polyester and 20% polyamide. Piped edge mops and folded-over edge mops are available in 3 standard sizes. Micro-fiber dust mop pads, too, are made from 80% polyester and 20% polyamide they are suitable for dust mop cleaning. Micro-fiber cleaning cloths comprise 78% polyester and 22% polyamide microfiber. It is ideal for cleaning cars and other automotive products and has an efficient bacteria removal rate from cars, glass, and other furniture products.
Most beach towels are quick-drying Turkish cotton fabric, making better beach towels. The best microfiber towel for the beach is to protect the clients from sand on the beach and heat effects. If the beach visitor uses a bath towel instead of a beach towel, it will let them be covered with sand in their uncovered body areas. High-quality beach towels are available in distinct formats such as aqua, oxford blue, and color. All the beach towels were made of 100% ring-spun cotton and are available in 27x54 standard sizes except color pool towels in 35x68 standard sizes. Beach towels are lightweight and easy to pack up, and head home with the swimsuit.