What are the best products for disaster relief management?
Tuesday, October 24, 2023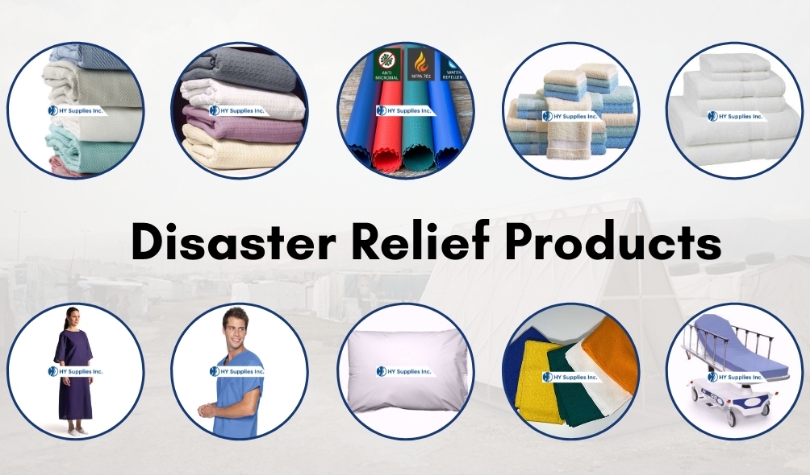 The Atlantic coast, the Gulf of Mexico, is most vulnerable to hurricanes, creating landfall issues in Florida; from the 18th century onwards, more than 300 hurricanes have affected the 19 states of the US coastline, including 92 major hurricanes in Florida, 37 in Louisiana, and 19 in Texas.
In Florida, nearly 125 hurricanes strike the state, of which 40 are major threats. The normal seasonal time for hurricanes hitting the state is from June to November every year. The most powerful hurricanes will hit by mid-August, September, and October. Colorado State University projects that 7 hurricanes will hit the US in the seasonal period; out of 7, 3 will be major in the US. Hurricanes in the coastal areas will pose serious flood threats of the increase in the water level due to the persistent rain, which leads to a flash flood that increases the water level in the residential areas at an alarming rate. According to the National Weather Service report, Hurricane Katrina proved to have a death rate of 1016. Hurricane Ian proved devastating, with 112.59 billion dollars in damage costs and 152 deaths. Other well-known hurricanes that hit the various states of the US are as follows: The table lists the major hurricanes that occurred recently in the US.
In the above-said hurricane cases, many individuals have fought with hunger, lost their loved ones and ancestor's places, strived for food, water, and shelter, and felt emotional imbalance. To solve these issues for the affected people, recovering and counseling them during the disaster phase is necessary. To carry out this task, many government and non-government organizations and volunteers have to take large relief measures for the US people.
The role of rescue and rehabilitation teams is one of the key elements in shaping the affected people's future. The rescue team saves people's lives, especially caring for older people, kids, and widows, because they need more attention than others. The rehabilitation team restores the affected people by providing facilities and relief measurement work.
The people affected by Hurricanes or other natural disasters like floods, storm surges, typhoons, earthquakes, forest fires, heat waves, summer floods, and landslides need the following basic amenities to recover from the Hurricanes they are as follows,
Emergency food
Drinking water
Supplies for shelter
Medical care
Electricity
Cleaning supplies, etc.,
Disaster relief products wholesale offer medical, shelter, and cleaning supply services to people in need in society in a better and quicker way. Some of the disaster relief measurement products focused on for the relief measurement activities are Shelter products such as Towels, sheets and pillowcases, protective bedding, blankets, bedspreads, shower curtains, bar mops, glass towels, etc. In some moments, towels are used in emergencies. Shower curtain online products are available for homeless people who suffered during the disaster. Cleaning products and restoration include wet floor cleaning, microfiber cloths, budget microfiber cloths, sanitizer, cleaning mops, shiny glass cloths, and wall washing systems. Healthcare gown products include barrier gowns, reusable isolation gowns, fluid resistance gowns, surgical gowns, patient gowns, and hospital gowns. Medical products include hospital sheets, towels, thermal blankets, bibs, protective bedding, and shower curtains. Funeral home supplies include sheets, personal protective equipment for funeral homes, and isolation gowns. Blankets for homeless people are necessary for the victims who lost their shelters.