Vital Tips To Select Long-Lasting Bath Towels:
Monday, August 23, 2021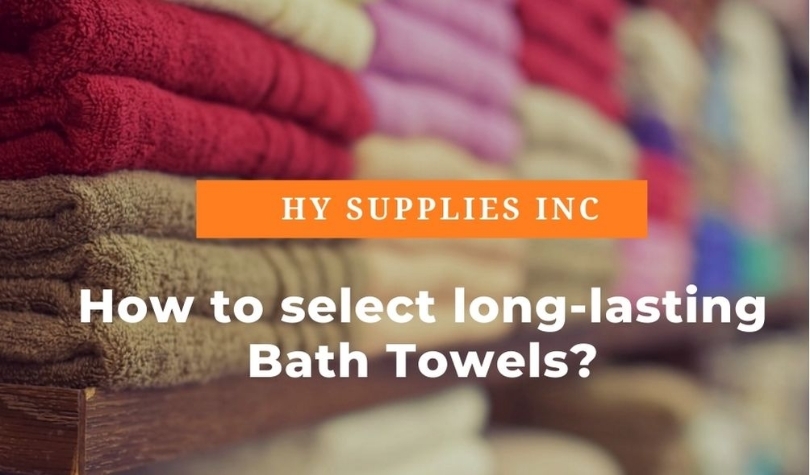 Before going into this topic, take a moment to think of your hurry burry morning. How many times do your hands pick towels? What are the different types of towels you access till you get ready for your job?
From bathing to dusting, the cleansing role of towels is unparalleled. But towels are the most underrated accessory in the home. We do not pay that much concern to select towels. This blog is going to be your checklist for choosing the bath towels that last. For the blissful bathing experience, we need soft, fluffy, and durable towels (suitable for regular use).
To attain that need, check the following attributes of the towels before buying them.
Weight of the Towel:
GSM is Gram per Square Meter refers to the fabric density. The typical GSM range is between 300-900. Softness, absorbency, and durability are high in towels of a good GSM Rating. Low GSM-rating towels are thin and lose their softness in a few washes. The implication is towel range starting from 400 GSM would be soft and fluffy enough to wipe the moisture instantly. These towels are never worn out soon in the longer run.
The fabric of the Towel:
Regular Cotton towels are the ideal choice for bathrooms. Egyptian, Turkish, and Supima cotton towels are on the top-notch level. They are very luxurious and expensive suitable for Hotels & Restaurants. You could prefer regular cotton towels which meet your budget. Cotton & Polyester blended synthetic towels are competitively durable and absorbent.
Manufacturer Label:
The manufacturer label contains some yarn specification that explains the way cotton fiber is woven in towel production. This Specification also decides the quality of the towels.
Combed:
In manufacturing, cotton yarns are combed to level the fiber. It's a softer and firmer fabric.
Hollow:
Cotton yarns have hollow spaces. As a result, it is fluffier and dries faster.
Ring Spun:
Cotton fibers are twisted together for strong & smooth fabric.
Visual Examination:
A well-woven towel must have proper hemming at its edges. Before buying towels, inspect their eyes if they are folded and hemmed well at the corners. It's to avoid the earlier unraveling of threads.
On the grounds of your budget & needs, choose long-lasting bath towels wisely. If I have missed any features, mention them in the comments and share your towels' purchasing experience with me.