Ultimate guide to choosing the bathing towels for emergency purposes
Friday, September 29, 2023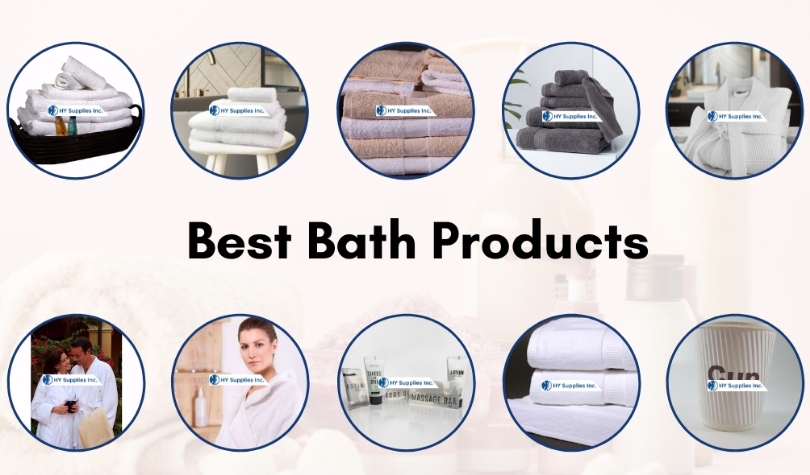 Bath towels for hospitals are cotton or polyester, ideal for surgery and operating rooms. Huck in hospital are referred to as surgical towels for better absorbency, and excellent lint-free features make them suitable for surgical instrument cleaning and automotive detailing. Linen is a natural fiber that rejuvenates wounded skin. It dries quickly, which makes it an immediate alternative to cotton. Bath linen is a drying towel with a better rejuvenation to skin, highly absorbent and durable.

The different types of bath linen are bath sheets, bath towels, washcloths, hand towels, kitchen towels, gym towels, paper towels, beach towels, pet towels, face towels, hair towels, spa towels, and foot towels.
The face cloth is a small towel, and the bath sheet is the largest. Most towels are made of cotton, silk, synthetic, nettle, and fibers. Disposable compressed towels are individually wrapped and are environmentally safe and bio-degradable. Compressed towels are made of rayon and cotton for cleaning and outdoor activities. The dry towel can be saturated with a saturated sterile solution to keep the place clean, especially in the infected area. They are useful in cleaning abrasions and wounds during collisions that happen during a disaster. Dish towels can be used in disaster camps when the accommodation is not provided. The choice for using cotton as an emergency towel is that they are processed and hydrophilic. Damp towels in wet conditions in the infected area will support microbial growth. Most of the germs are harmless, but the infected or wounded persons using towels will create infection and an unhygienic situation for the less immune people. High-quality Turkish and Egyptian towels are softer and better absorbent towels. They are useful for the guest bathrooms.

During the supply of Cotton towels for emergency relief, the impact of GSM plays a critical role; towels with 400 GSM is used as hand towel. Towels with 500 GSM is used as a bath towel. They have better absorbency and better performance. They clean the dirt spots and prevent the wound's bleeding while the person is injured in the disaster area. Cotton is the most important material; not all is equally important. High-quality Turkish and Egyptian cotton produce the most soft and absorbent material compared to other materials used for relief measures. They are ideal for guest bathrooms, relief, and multi-purpose towels for all-day activities. There should be 50% and more cotton blend for optimal absorbency and feather-soft appearance. Fluffy Microfiber towels can absorb moisture without damaging the skin. Linen towels are more durable than cotton towels. They are 30% more durable than cotton, with more absorbency and longevity.