Tips To Keep Your Towels Last Longer
Thursday, March 7, 2019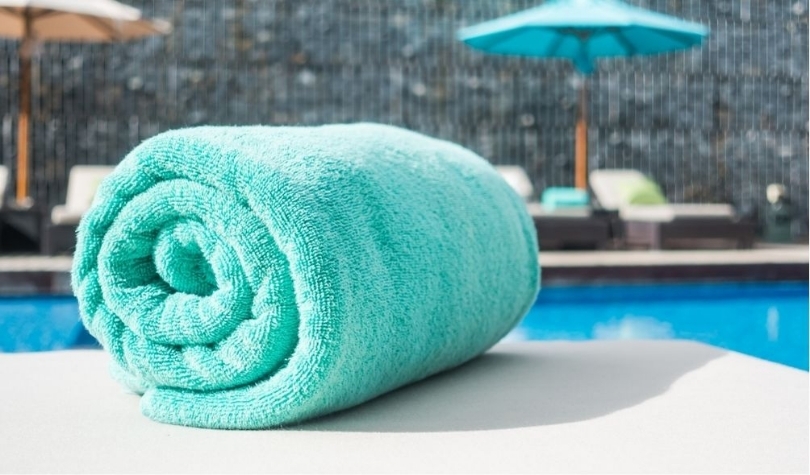 Everyone wishes to maintain the quality and soft feel of the new towels, but it is missing after a few washes. We have put forth a few tips to prolong the life of the towels.
Immediate washing is required: Once you purchased the new towels, wash immediately with detergent at a high temperature followed by a cold rinse, it locks the fabric loop together. It also helps the skin from hurt due to the lack of unwanted loose threads and chemicals.
Sort the towels by color: Wash the towels separately based on different color varieties like white, light, and dark. Use different cycles and temperatures will give the best clean and will not affect the color and quality of the fabric. * Especially, wash black and charcoal color towels separately.
Use Baking Soda: Wash all your towels after each use with baking soda will remove the stain smell, avoids germs, loosen up the fiber, and also acts as a natural disinfectant. Adding half a cup of baking soda with the detergent will eliminate the odor and keeps the towels softer and increase better absorbency.
Replace fabric softeners with vinegar: Absorbency is important for any salon. Fabric softeners contain silicon which makes towels water repellent, so use white vinegar; this will give back the softness and restore absorbency.
Don't over Bleach: Usage of chlorine, bleach, and other chemicals will weaken the strength of the linen fiber and leads to tearing. Here comes, bleach-proof towels which won't lose color or get damaged by the bleach.
Use of Detergent: Be conscious while using detergent, some detergent contains an optical brightening agent (OBA's) which is great for white towels, but when it comes to color towels it will diminish the color. Adding a huge amount of detergent will also harm the quality of the towels.
Dryer: The towels should be properly dried before being ready to use. Moisture left in the towels will increase the growth of germs and bacteria which leads to bad smells. Overdrying the towels will destroy the strength of the fiber and spoil the towels too.
Don't Overload: Loading too many towels will prevent better spinning which leads to the availability of dirt and detergent in the towels. To prevent extra load, try to wash it at the end of the day to have proper healthy towels.
HY Supplies Inc. provides a wide variety of Towels for your beauty, barber, nail, and tanning salons, salon spas, massage centers, and beauty schools.