The Best Beach Towels to Choose for Summer Vacation!
Monday, April 18, 2022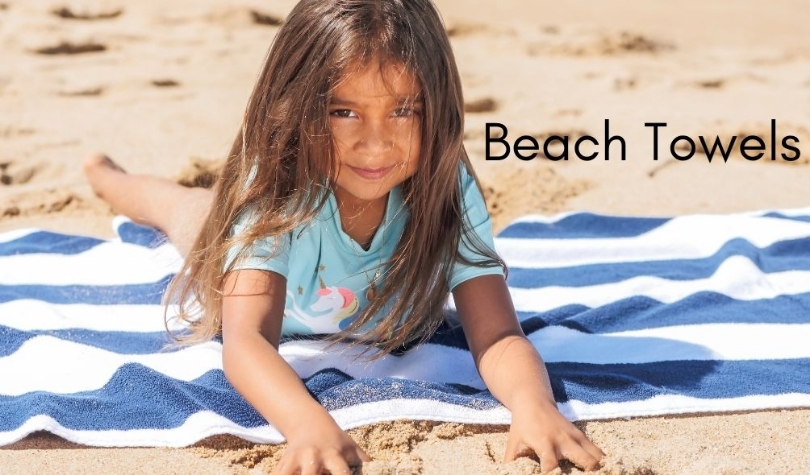 Whether you prefer lightweight or heavy luggage, do not forget beach towels for your beach vacation. Packing the best beach towels for the pool should be your top priority. Have you missed it out while shopping for other travel times? No worries, you can still explore the range of beach towels. You come across various cheap beach towels in bulk while shopping. It is challenging to select one out of so many options available. Therefore the best beach towel bulk wholesale options are explained below in detail.
Top Quality Beach Towels To Enhance Your Experience In Beaches
Cabana Beach Towel For Sand Free Experience
Do you like beaches but hate the sand clinging to the beach towel? If yes, you need cabana beach towels because they are so soft that sand cannot cling onto them. You find these towels in two sizes which are large and small which are easy to carry in any bag. Therefore, if this is what you are looking for, do not forget to add cabana stripe beach towels to your cart.
You come to the beach for vacations with your family and suddenly feel lost. Neither can you spot them, nor are they around you. No worries if you are wearing bright-colored beach towels. These towels are visible even from a far-off distance. Thus, everyone notices you when you select a vivid bright beach towel.
Fluffy Cotton Beach Towels
Just after coming out of the beach, you cannot stay wet and drenched in water throughout the day. There needs to be something soft that absorbs all the water. It is here that soft fluffy cotton beach towels come in handy. You never regret carrying a set of them to the beach.
Striped Beach Towels To Relax
Are you worried about sitting on the sand and getting yourself dirty? Then stripped beach towels are here for your rescue. It might have sand particles stuck on it but protect your body from getting dirty. So, don't hesitate to add striped beach towels to your list for relaxing on the beach.
Oversized Beach Towel For All Purposes
Everything is possible with an oversized beach towel, from wrapping around you to relaxing on it. The best part is that you and your family members can relax on such a towel. They come primarily in pastel or neutral shades, making them look aesthetic. Plus, even though it is large, it does not weigh too much, due to which you can easily carry it in your bag.
So out of all these five beach towels, you can buy any one of them or even all. It is totally up to you and your requirements for a beach vacation. However, it is always best to carry all of them in your vanity for ease.