How Reusable Medical Fabrics can benefit the Healthcare Industries compared to Disposable Textiles?
Monday, December 14, 2020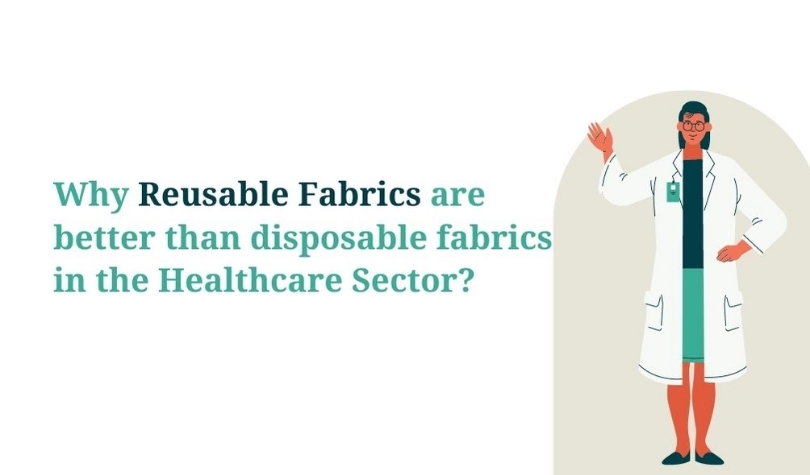 Healthcare Industry is one of the leading growth sectors in today's situation. Medical apparel plays a key role in Healthcare organizations. Survey founds Healthcare professionals and patients prefer reusable textiles compared to disposable fabrics (paper/synthetic) for better comfort. A reusable cloth helps the environment go green and also reduces waste minimum than disposable products.
HY Supplies Inc. provides Premium Quality Wholesale Medical Textiles direct from the manufacturer at an affordable price. Its product line includes Isolation Gowns, Scrubs, Doctor's Coat, Patient Robes, PPE (Personal Protective Equipments), etc… A reusable fabric give an impact on recovery rates and is cost-effective. The main advantage of Reusable Cloths is Cost Savings, Infection Control, and Eco friendly due to waste reduction.
Some of the factors that benefit from Reusable Medical Fabrics,
Cost Savings

Improve Patient Satisfaction

Better Protection

Waste Control

Reduce Environmental Hazards
Cost Saving: The major reason that healthcare industries use disposable medical textiles are cost benefits than reusable medical fabrics. An initial purchase of disposable fabric shows cost-effectiveness, but the true cost determines the stage of waste disposal, environment hazards, warehousing, etc. Reusable healthcare textiles acquire high cost while purchase and it withstand for a long time.
Improve Patient Satisfaction: Reusable uniforms benefits healthcare workers in better breathability, comfort, protection, defense heat, etc… comparing to disposable fabrics. The study found that "Therapy exactness rate and patient amendment rate improve while clinical experts and patients wearing reusable clinical materials.
Better Protection: According to Medical Professions, Both Reusable and Disposable Gowns give a similar level of protection, Reusable fabric is made of woven polyester, whereas Disposable textiles are made of nonwoven fabrics. Reusable textiles are withstood for 'n' no of washes, while disposable fabrics are single-use items.
Waste Control: Research founds that, Healthcare industry produces tons of waste from each patient per day. Much of the waste comes from disposable fabric compare to reusable fabric.
Reduce Environmental Hazards: Reusable fabric offers a lower environmental hazard and gives a greater sustainable option to the healthcare industry. As commercial laundries continue to make technological advances in equipment and efficiency, the environmental impact of reusable textiles continues to lessen.
In conclusion, both disposable and reusable medical fabrics are widely used in hospitals nowadays, which are designed by barrier properties against infectious diseases. As the leader of wholesale healthcare textiles supplies in the USA, HY Supplies Inc. provides High-Quality Healthcare Textiles, medical apparel, and healthcare linens to hospitals and healthcare centers, etc…