Care and Cleaning of Pool Towels: Top 5 Tips
Thursday, April 7, 2022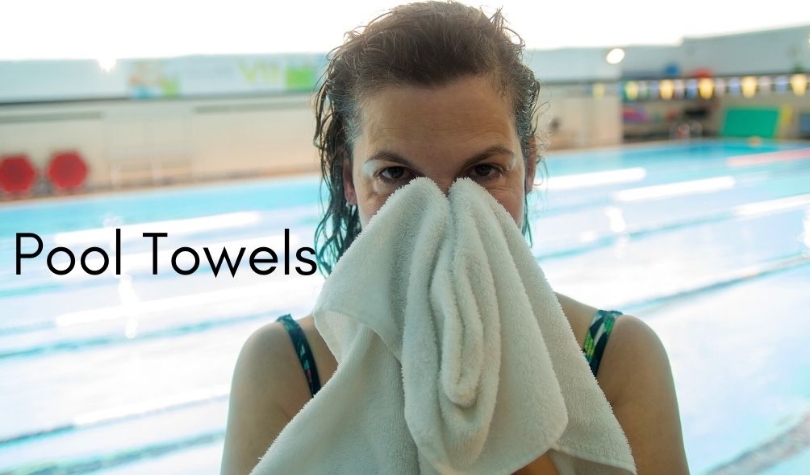 Are you someone who loves spending time in the pool water? Well, then you might also be using your pool towels often. So don't you think that it is essential to care for your pool buddies? To make even the top-rated pool towels last is not an easy task. Similarly, the hotel pool towels bulk go through several processes to make them look brand new again. You can also care for your best white pool towels with the five tips mentioned below.
Top Five Tips To Make Pool Towels Look Brand New With Five Cleaning Tips
Look For Stains After Use
After using a pool towel, the first thing you need to do is look for stains. Go back and think about the places you carried the towel. It might have food stains when you dropped food on it by mistake. Moreover, if slathered on too much sunscreen, its stains also appear on the towel. So, inspect your towel inch by inch to find out if there are any hidden stains.
Give The Towel A Good Shake
The pool towel not just carries stains from the poolside but also sand and dust. They might have picked them up without you even knowing. There is nothing much to worry about because a good shake is enough to remove the sand and dust from it. But make sure that you never straight away jump to cleaning without removing the dust particles from your towel.
Separate Towels By Color And Material
Wait before you jump to washing the towels. Separate them based on material and color. You always find a tag behind the towel showing instructions. Read them to find out the right conditions for cleaning the towel. Then keep dark-colored towels separate because there are chances of color disfiguration. So to prevent the towels from getting spoiled, make sure you separate them before cleaning.
Wash Without Damaging Fibers
Nobody wants their bulk pool towels spoiled with fibers coming out of them. They would no longer be soft to touch and use when you go to the pool. The best way to avoid such a scenario is to wash the towels mildly. Use a gentle detergent that doesn't harm the fibers, and clean the towels thoroughly.
Final Check For Stains Before Drying
Even after checking for stains a thousand times, you may still come across some spots here and there. They are lying hidden and show up on the surface only after washing. The only way to get rid of them is to final check the towel. There if you find something, then repeat the cleaning steps.
The ways mentioned above ensure that your towel is thoroughly cleaned without any stains. You need to take more care of the best white pool towels as they quickly get dirty. Your aim should be to care for the towels to make them last.