Wash your Car with Towels and make it shine!!
Tuesday, October 19, 2021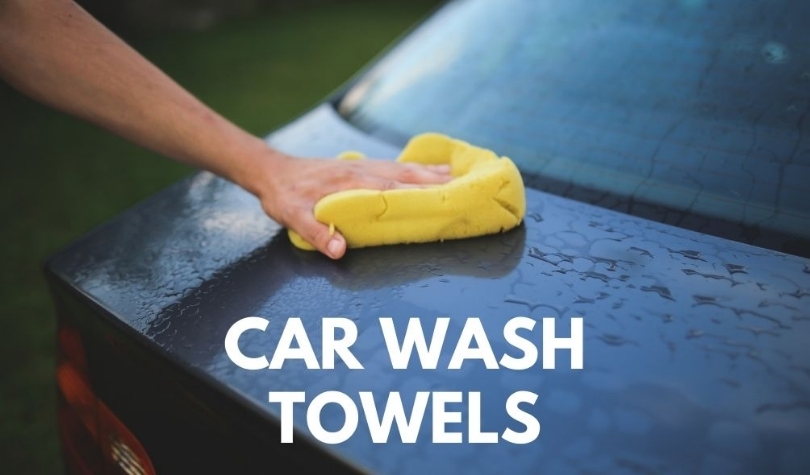 In this modern era, the automobile has become part of our life, especially the car. We have at least one car in every home now. To wash your car, you need to have high-quality towels that help you keep your car clean and shiny.
The car towels are made up of extra microfiber material and have silk banded edges to remove swirls and scratches in the car; the size of the car towel will be 26 to 35 inches which are used to clean big cars Suv500 and so on. This type of towel features adding fibers in a spiral pattern to get extra absorbency. These towels are very soft, and I think there is another towel used in a car wash that is detailing towels, the primary usage of this towel is to wipe off the dirt, debris, dust, and other particles from the car's surface. It also helps in removing the wax in the car.
Towels are available in our HY Supplies Inc. which are listed as follows.
Microfiber Towels
Detailing Towels
Cotton Terry Towels
Cleaning Cloths
Car Towels
Car towels are made up of cotton and microfiber; it is thalend of synthetics, specially made for cars from polyester and polyamide.
Microfiber Towels
A microfiber Towel is considered invaluable when it comes to car wash since it is highly absorbent. It has thousands of tiny fibers stuck up and removes the liquid from a vehicle's surface.
Microfiber can absorb eight times its weight in water. It is the main reason to consider microfiber towels as the best towels for the car wash.
Detailing Towels
Detailing Towels are made up of cotton, which is used to wipe off the dust particles from the car's surface. It also helps to wax it. The best car detailing is the 70/30 blend. However, an 80/20 blend can also work. The Waffle weaves are super absorbent and are best suited for a car wash.
Terry towel is made of fabric woven with so many protruding loops of thread used to absorb a large about of water, this type of towel is used to clean cars during the rainy season.
It is the type of cloth used to clean specific objects such as cotton fabric, a spongy woven texture; it is aided by two-needle bars, which makes the cloth easy to handle. These are lint-free cleaning cloths used extensively for cleaning and polishing.
We supply all the products with high quality and durability at wholesale price at a meager cost. Time to buy!!