What Towels are the Best for your VRBO and Airbnb Listings?
Tuesday, October 18, 2022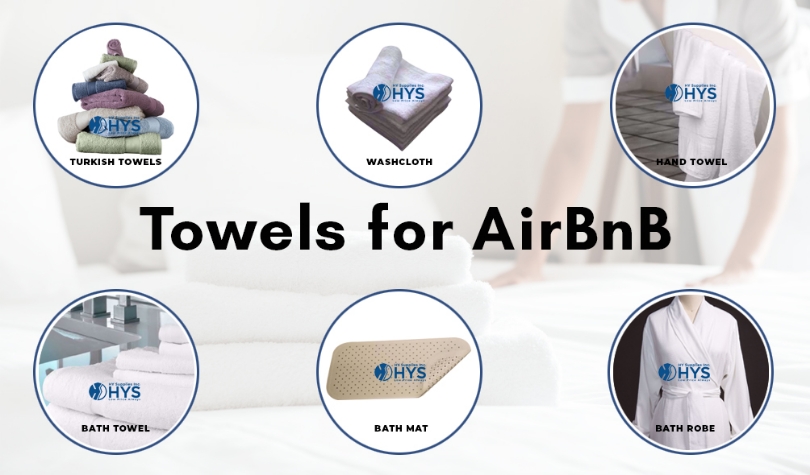 A towel is an essential item in any traveler's bag, so never be ignored!
Are you planning to have or already sign in for Airbnb or VRBO listing? If yes, you must consider arranging essential travel towels for your guests.
You can better impress your clients while hosting your property with them by offering them Travel towels. It does not matter whether they did carry one or not! So to choose Airbnb towels, you need to consider thinking like a Traveler. It includes what benefits such a Towel provides against using it for vacation trips!
Are you confused about what kind of Size, Design, or Material in Airbnb towels should be best to use for your Airbnb guests?
The main motive of this post will help you clear your doubts about choosing Travel towels. It could be for personal or business purposes to serve your clients during their Airbnb vacation trips.
What Qualities to look for in the Best Quality Towels for Airbnb?
Here are some tips for choosing suitable Airbnb towels based on practical scenarios;
- Something easy to use, clean, and reuse.
- A Turkish towel set for Airbnb can be used as an instant comfortable travel pillow.
- Sober in design for their multipurpose use.
- It would be good if the Airbnb beach towels should not take much time to dry after a wash.
- The best beach towels for Airbnb can be used as Sarong to enjoy Seashore vacations.
- An Airbnb/VBRO guest usually prefers two kinds of towels, one for quick clean-ups and the other for the bath.
- The towel should fit inside a small backpack to carry it anywhere.
- The arrangement of different sizes of options in Airbnb towels is always appreciable. For example, a large-size towel for the primary purpose and a small one for handy use.
- Microfiber towels are a general choice since they are light and thin.
At last, for long-term use, select durable best color towels for Airbnb that are of high-quality materials.
Conclusion
Not every traveler or Airbnb/VBRO guest prepares in advance for the Towels to use during travel or vacation periods. One reason might be that they are concerned about being left out with a bulky and heavy towel with them on the travel trip. It can also occur due to improper early preparation and packaging for a vacation.
So the Airbnb host should be ready in advance or need to manage the best luxury towels for Airbnb for its guests. It must be something that will offer more convenience to your guests. In this way, you can better ensure safety and hygiene.
Many guests depend on their Host (Either a Public or Private Service) to provide them with the best pool towels for Airbnb, even at an extra charge. So to satisfy your short-term tenants, you should spend no more time arranging the best white towels for Airbnb.
If you doubt where to get high-quality Airbnb white towels? You do not need to worry anymore since now you can explore a good range of such items at trusted online marketplaces.